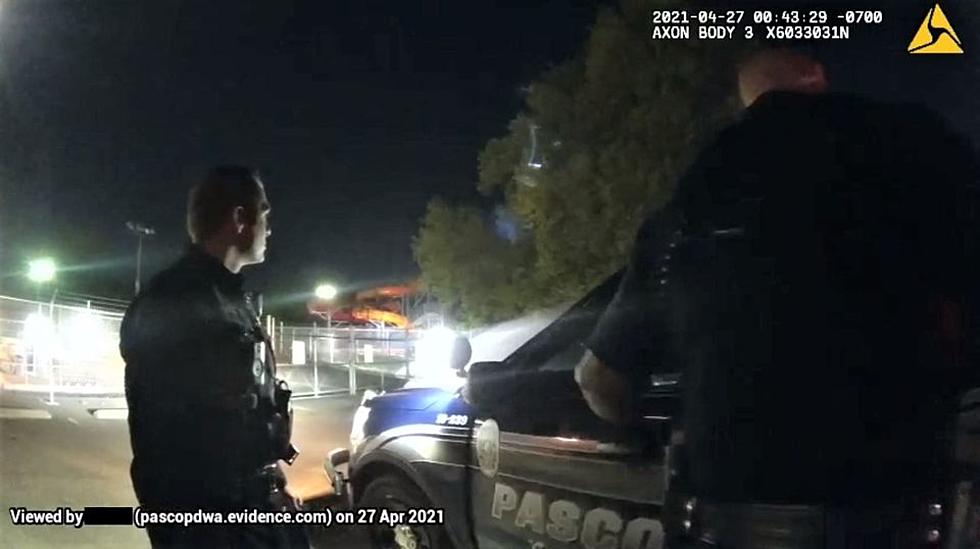 Pasco Man Cited for Skinny Dipping at Memorial Park [VIDEO]
Dave Allen
Most people have a bucket list. I do and I've accomplished most of the list. However, skinny-dipping isn't on my list. But, it was on a Pasco man's bucket list, and he wanted to get it done.
Pasco Police responded to a call at Memorial Park early Tuesday morning. The caller reported a man swimming in the pool, which was closed.
The 23-year old swimmer was located in the pool, surrounded by a chainlink fence and topped with barbed wire. The man got out, as instructed.
The swimmer said that skinny-dipping was on his "bucket list" for some time, and he wanted to take care of it.
Police cited the man in his underwear for trespassing. He quickly put his clothes back on and was on his way. And, how is your day going?
After Tuesday's skinny-dipping escapade, it got me thinking. What's on your bucket list? Skydiving was on mine.
After seeing the movie The Bucket List, starring Morgan Freeman and Jack Nicholson, I went skydiving not once, but twice. If you ever get the opportunity, I highly recommend it.
I googled bucket lists. Most people want to travel somewhere they've never been, like the pyramids in Egypt. Another popular idea is a trip to the Grand Canyon.
There are all kinds of things to add to your bucket list. Roadtrip across the United States, write a book, hike the Himalayas. None of those interest me. But this does.
I've always wanted a convertible.
How Many in America: From Guns to Ghost Towns
Can you take a guess as to how many public schools are in the U.S.? Do you have any clue as to how many billionaires might be residing there? Read on to find out—and learn a thing or two about each of these selection's cultural significance and legacy along the way.
See the Must-Drive Roads in Every State