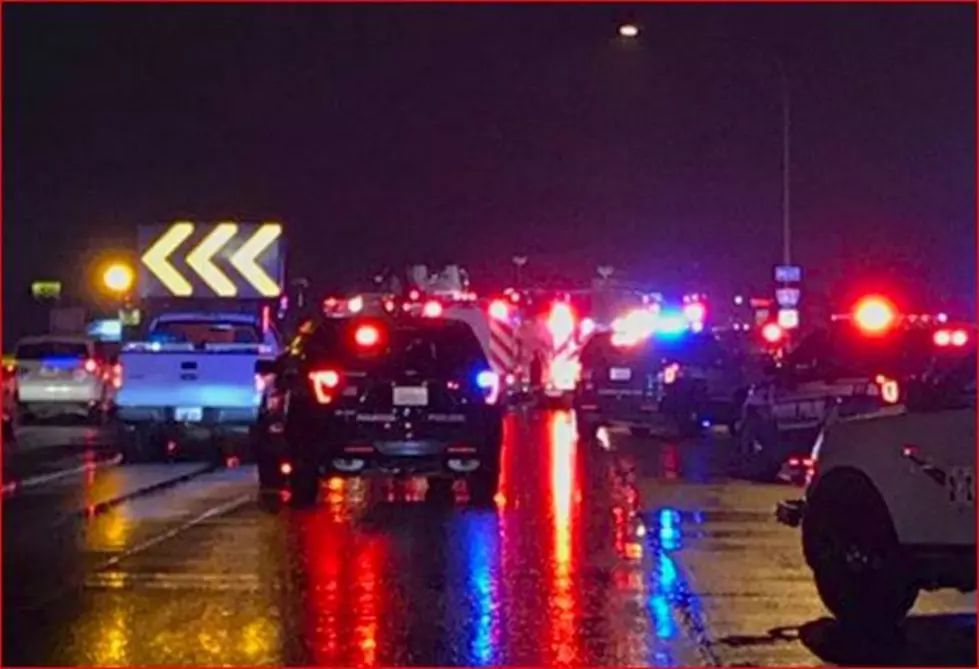 Pasco Fatal Crash Driver Pleads Not Guilty in Court
Driver charged, pleads not guilty (KNDU-TV-WSP)
The man accused of hitting an SUV and sending it careening across the median of I-182 near Pasco and triggering a seven-car crash plead not guilty in Franklin County Superior Court Tuesday.
Eduardo Lopez was formally charged with two counts each of vehicular assault and vehicular homicide, and one count of failure to stop and identify himself at the scene of the crash -- five charges in all.
February 2 around 8:30pm Lopez was eastbound on I-182 between Roads 100 and 68 when he allegedly struck the back of an SUV driven by 44-year-old Kimberly A. Youngblood of Benton City. Her vehicle went across the median and rolled, then was hit by three cars heading west. She died at the scene.
Another person in the first car to hit Youngblood, 48-year-old Michelle Scheuerman of Pasco, died at Kadlec two days later from her injuries.  Three other people sustained significant but non-life-threatening injuries.
Lopez is accused of abandoning his Chrysler Sebring and running from the scene. He later told investigators after he was arrested he'd had some energy drinks along with some alcohol.
His trial date has been set for April 10.