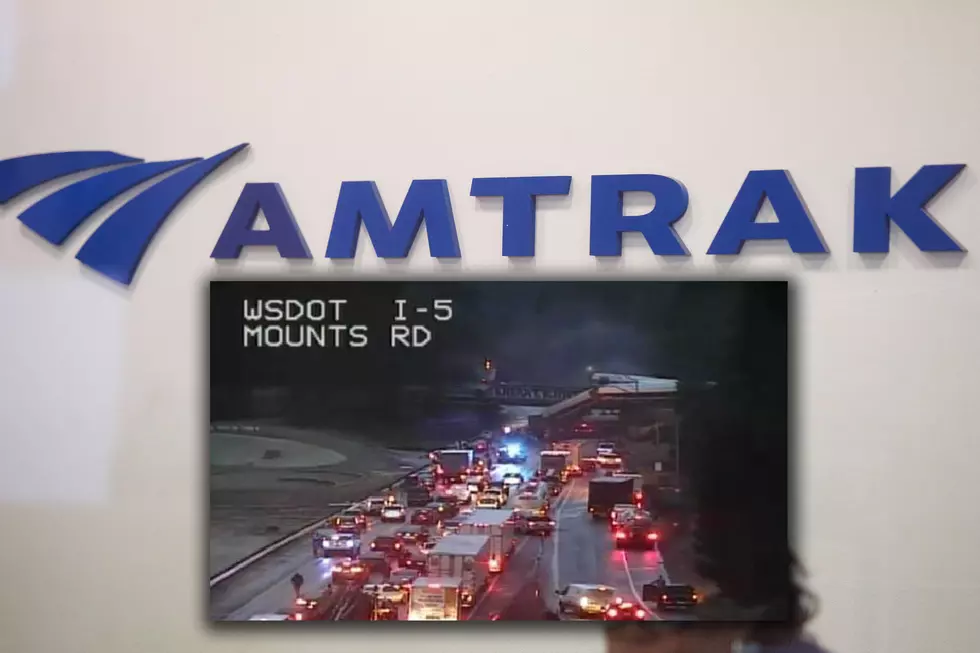 Multiple Casualties and Injured in Train Derailment South of Seattle
Getty Images/WSDOT
[#UPDATE] Atleast six people have been killed.
An Amtrak passenger train carrying 83 people on it's very first trip between Tacoma and Olympia derailed causing multiple casualties and injuries.
All of the train cars except for the rear engine are off the tracks and so far 77 people have been taken to the hospital according to news reports.
The Amtrak Train number 501 derailed about 40 miles south of Tacoma on an overpass for I-5. All lanes south-bound on I-5 are closed because of the crash.
"Amtrak is aware of an incident with Train 501, Cascades service from Seattle to Portland. Emergency services are on the scene and Amtrak management is responding," an Amtrak representative said.
This story is still developing and we will give you updates as we get them.