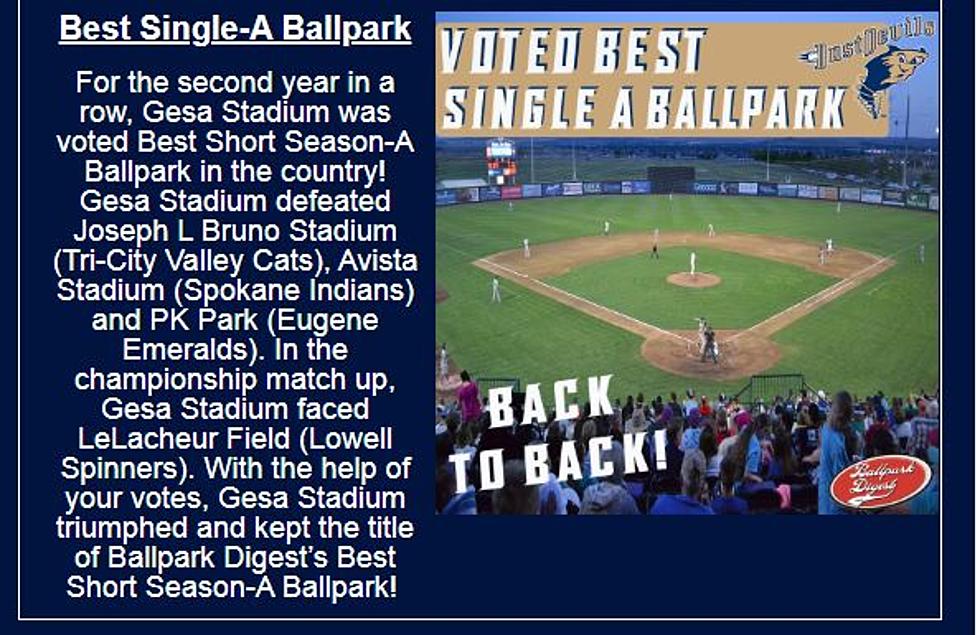 MLB Proposal Would Make Dust Devils 'High A', 110 Games
Tri City Dust Devils
It's complicated, but it will impact minor league baseball, including the Dust Devils and the NW League.
Baseball America is considered one of the 'Bibles' of pro ball, especially minor league affiliated baseball (farm clubs for pro teams). This week, they're reporting a proposed MLB-MiLB agreement would cut  up to 42 minor league teams, and dramatically reshape farm clubs. NO, the Dust Devils would not be one of them going away.
But this proposal is being at least considered. The Professional Baseball Agreement (PBA) between MLB and their farm teams expires after next season (2020), and a new one has to be hammered out. It's the 'rules' by which MLB and MiLB (minor leagues) conduct their business.
For financial and logistical reasons, this proposal would do away with what's known as "short-season A" ball, would combine some leagues, and limit the number of farm teams and players each pro club can have.  The Northwest Short Season A league, of which the Dust Devils are a member (along with Spokane, Everett etc) would become what's called a "full season" or "long" A ball league.  Instead of 70 games, they would play 110.
Another part of the proposal would have draft picks and free agents right out of high school and college only play controlled scrimmages and participate in instructional ball their first year. Then, they would be assigned to teams like the Dust Devils. So we would not see the 'brand new players' until one year after being drafted.
Because of these changes, there would be no more PDC's, two year player development contracts signed between individual minor league and major league teams. That structure would be changed as well. The Dust Devils just signed a new PDC again with the San Diego Padres this year.
One of the reasons for this new proposal is MLB believes many minor league teams play in substandard facilities and stadiums. They believe weeding out up to 42 teams would allow for better parks for the clubs. For example the Yankees have 8 minor league clubs, from Rookie ball through AAA. This new proposal would limit everyone to a set number.
There's a long way to go in the process, the current contract doesn't expire til after next season. But by the start of 2021 a new PDA has to be in place, and this proposal is being examined and evaluated.
For more on the Baseball America story, click on the button below.