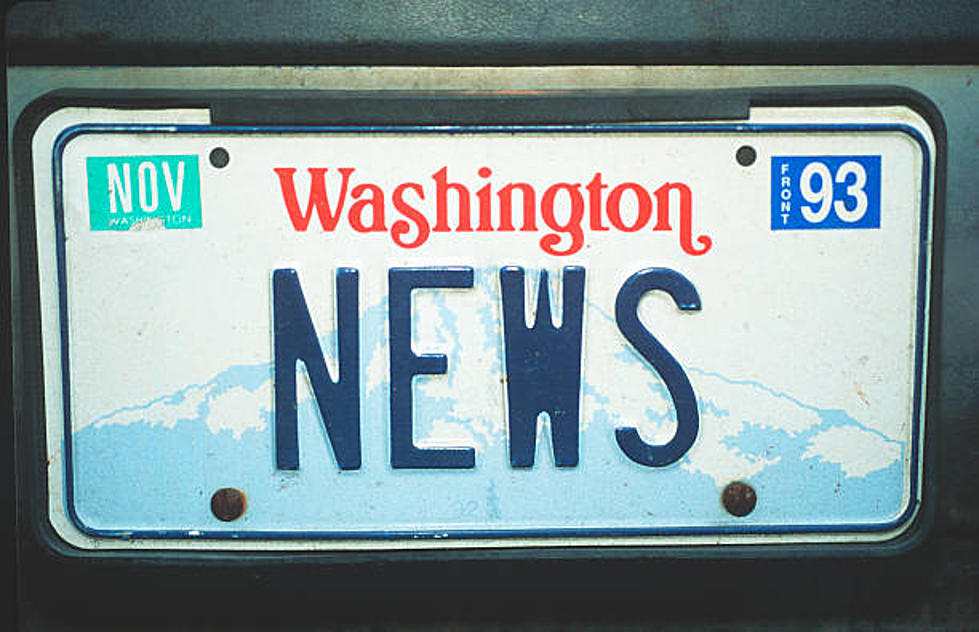 Man Claims $250K in First Washington Vaccine Lottery Giveaway
Universal Images Group via Getty
Sometime over the last few months, Lance R. got a COVID vaccine shot (or two) in the arm, thus becoming Washington vaccine lottery eligible. Well, he beat the 1 in 3.8 million odds (3.8 million is the number of Washington residents fully vaccinated and automatically eligible to win cash and prizes) and now his bank account is more swollen then his arm ever was to the tune of $250 thousand dollars.
Lance R. is the first, but certainly not the last winner in Washington state's COVID vaccine lottery program. He did not want to be interviewed, but did release a written statement through the lottery after claiming his big check about his good fortune and shock in scoring.
"Getting the phone call yesterday that I won the big prize in this week's Washington's vaccine lottery is also all about luck," he said in his statement. "Icing on the cake. Totally unexpected." This week, additionally, up to 400 vaccinated people will win tickets to sporting events, gift cards, airline tickets and game systems.
The $250,000 prize giveaway will be repeated on the following three Tuesdays, June 15th, June 22nd and June 29th, with the big one, a $1,000,000 prize, given away July 13th.The drawings on June 15th and June 22nd will also feature $13,000 in tuition credit for 15 vaccinated young people who are between the ages of 12 and 17.
Last week when Washington Gov. Jay Inslee announced the new incentive program he said, "Choices do have consequences, and now we'd like with this new incentive package to give people a little more thinking about making the choice that's going to keep the community healthy in our blessed state."
If you want to see if you're on the list of eligible people to score, click here.
Lance R.'s full statement:
"I got lucky. Mainly, I was lucky that I didn't get hit with Covid before the vaccines were developed and available. Millions around the world haven't had such good luck.
Getting the phone call yesterday that I won the big prize in this week's Washington vaccine lottery is also all about luck. Icing on the cake. Totally unexpected. 
But if you haven't gotten vaccinated yet, especially when it is so easy now to do, you're taking a very high risk gamble. You can't count on your luck holding out. Besides, the shots are free. 
There will be 3 more lucky Washington winners of this lottery over the next 3 weeks, and then only July 13, someone who is vaccinated will be even luckier than I am today and win a million dollars. Just for doing the right thing.
For yourself, for those who care for you, and for the whole community that we're all part of, let's get ourselves vaccinated. To top it off you might just win a lot of money."
A-Z: Celebrities You Didn't Know Were From Washington
Who knew Washington state was home to so many celebrities? So many, in fact, that it was really hard to pick who made the list. There were so many athletes and musicians to choose from that we started to look in other directions. We did have one rule, however. There are no serial killers or career criminals on this list. I would like to thank
Jeff Deminski
from New Jersey for this wonderful idea.
READ ON: See the States Where People Live the Longest
Read on to learn the average life expectancy in each state.
CHECK IT OUT: See the 100 most popular brands in America