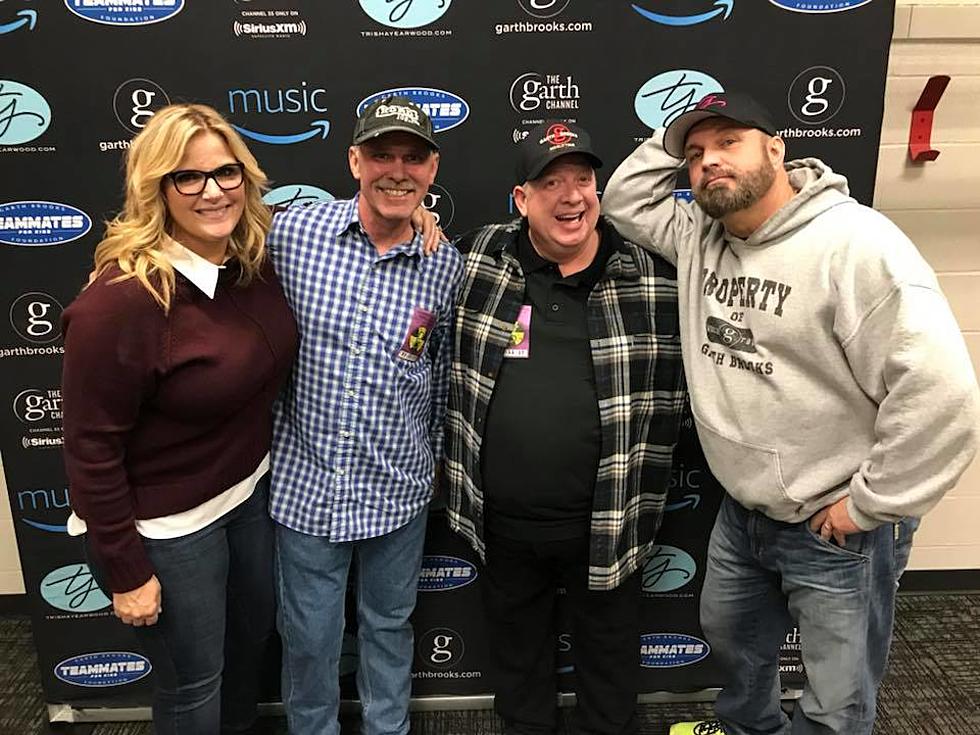 Listen as Garth Brooks Helps KORD Set Up a Prank
Steve Woods/TSM
This is the start of GARTH WEEK ON 102.7 KORD!
Monday (today), Wednesday, and Friday this week, you have a chance to "Win 'em Before You Can Buy 'em" tickets to see Garth Brooks at the home of the Seahawks this September! Download the KORD Mobile App to win!
Garth will be performing at Lumen Field in Seattle on Saturday, September 4th, at 7 pm. This is the first time he's ever performed at the home of the Seahawks! He has been in the Seattle-Tacoma area before, but it's been four long years. This will be his only Pacific Northwest and Washington State appearance, so don't miss it!
Tickets will go on sale Friday, August 6th at 10 a.m. sharp. There will be an 8-ticket limit with in-the-round seating. There are only three ways to buy tickets. Go to ticketmaster.com/garthbrooks, call the Garth Brooks ticket line at 1-877-654-2784, or use the Ticketmaster app on your mobile device.
Read More: Here's How to Win Tickets to See Garth Brooks in Seattle! | https://1027kord.com/heres-how-to-win-tickets-to-see-garth-brooks-in-seattle/?utm_source=tsmclip&utm_medium=referral
In an interview with KORD's Morning Show, Garth Brooks reveals several things, like what he thinks is so special about Tacoma (his song, not the truck, silly). We all know from her cooking shows that his wife, Trisha Yearwood, is an excellent cook...what's his favorite? What's the one thing he does before he goes on stage? Justin Timberlake and Garth singing Friends in Low Places together? Yep, we talk about it. What concerts does Garth go to when he's just being a fan and not a performer? Find out here! This interview includes never-before-broadcast audio of Garth Brooks helping us set up an April Fools Day prank!
This interview is from 2015 back when Greg was my co-host. Greg is retired from radio and now it's the Woody & Janis Show, but the love for this most sincere, genuine, and crazy-talented artist and his wonderful wife is the same.
Check Out the Best-Selling Album From the Year You Graduated High School
Do you remember the top album from the year you graduated high school?
Stacker
analyzed
Billboard
data to determine just that, looking at the best-selling album from every year going all the way back to 1956. Sales data is included only from 1992 onward when Nielsen's SoundScan began gathering computerized figures.
Going in chronological order from 1956 to 2020, we present the best-selling album from the year you graduated high school.
Country Artists at St. Jude Through the Years: