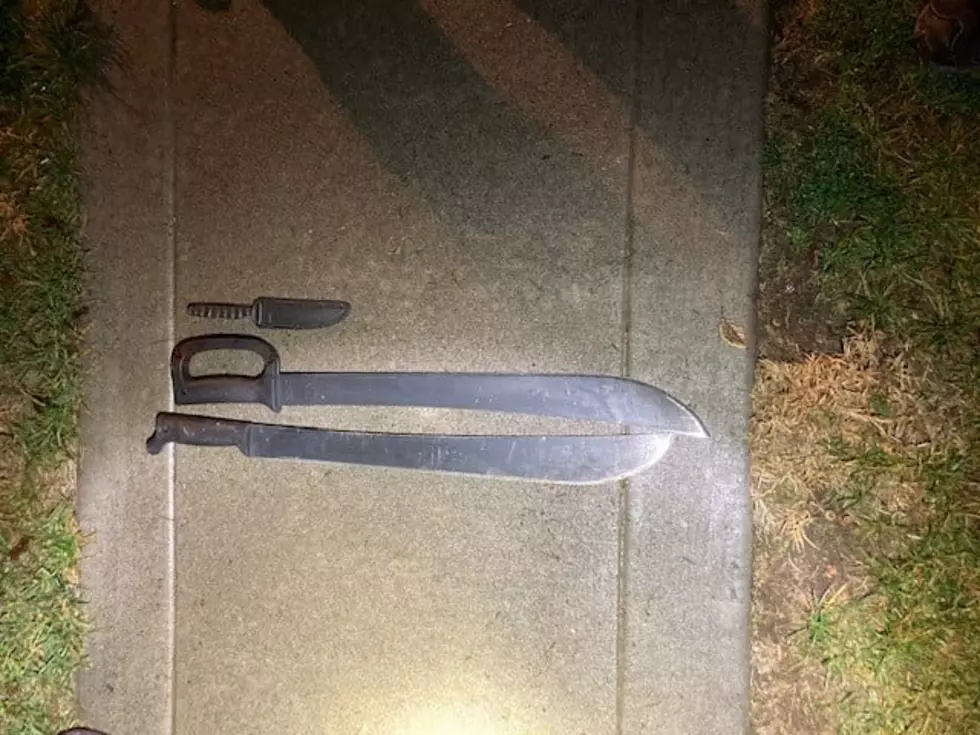 Kennewick Man Chases Own Family with Machetes
Kennewick Police Facebook
This brings back warm memories of Christmases past when my crazy uncle Gert used to dress up like a zombie Santa and chase us all around the house with a machete.

All summer long that machete was used to cut the thistle stalks that grew in our back field in Montana. But that simple yard tool became a holiday delight when uncle Gert would sharpen it up and chase us kids. He would yell, "Die you little bastards!" That might sound mean, but you'd have to hear it with the jingle bells on his boots as he stomped after us. Mom and dad thought he was crazy, but we knew that was just uncle Gert's way of spreading holiday cheer. Every Christmas we still visit uncle Gert at the mental hospital, and just the mention of the word 'machete' always makes him smile and try to wiggle out of his straight jacket. I love Christmas.
Sadly, mom and dad and the Kennewick Police don't see the holiday cheer in such activities...
."}" data-sheets-userformat="{"2":33554688,"11":4,"28":1}">
SEE: 30 Toys That Defined the '70s