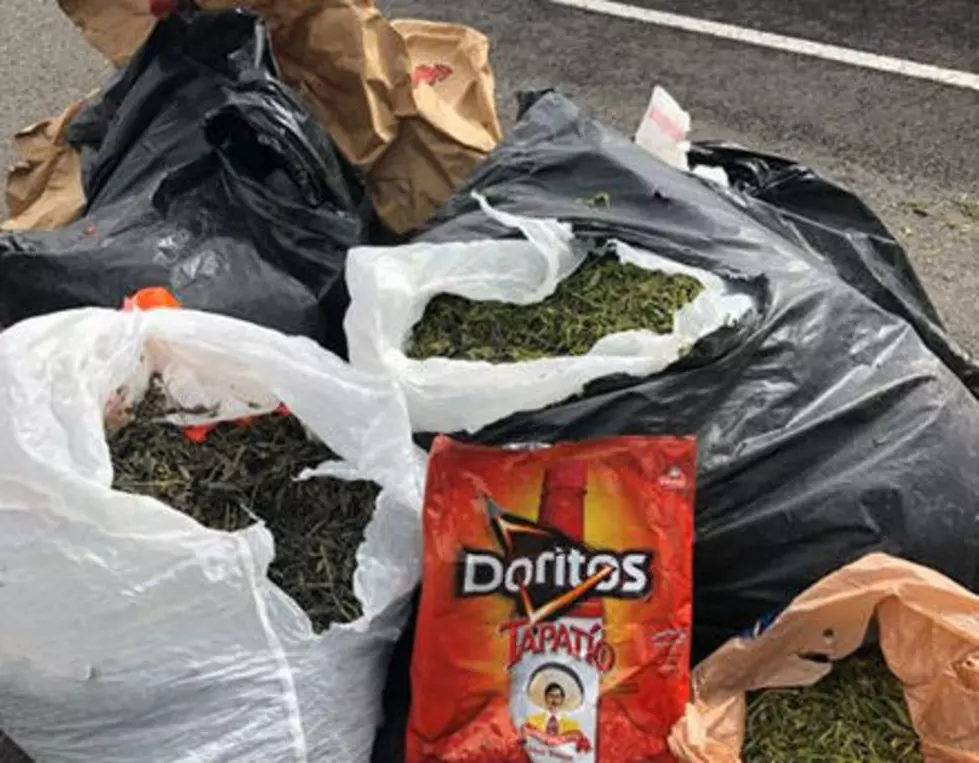 I-182 Cleanup Crew Finds Garbage Bags Full of Pot
Department of Ecology cleanup crews find lawn trash bags full of pot along interstate 182 (Washington State Patrol)
Cleanup crews working shoulders and gulleys of I-182 between Richland and Pasco got quite the surprise Friday morning, as did Department of Ecology workers and Washington State Troopers.
Trooper Chris Thorson put a picture on social media of some of the bags, they were mostly large or medium sized lawn bags, containing anywhere from 5-10 lbs. of mostly trimmings, but they did contain a number of buds. At least four of the bags were found, and no, the Doritos bag is not a prop. It was found among the pot bags.
The bags were found in the general area of the Highway 395 interchange around 10:30am.  Now,  troopers and other law enforcement agencies are trying to determine if possible what time the bags ended up there.
It's possible they were purposely abandoned, although that's not as likely as they fell out of a trailer or truck. The investigation continues.
Trooper Thorson posted on social media that if anyone is missing their "weed" the WSP has it at their Kennewick office on Highway 395 in the Southridge area as you're headed out of town.