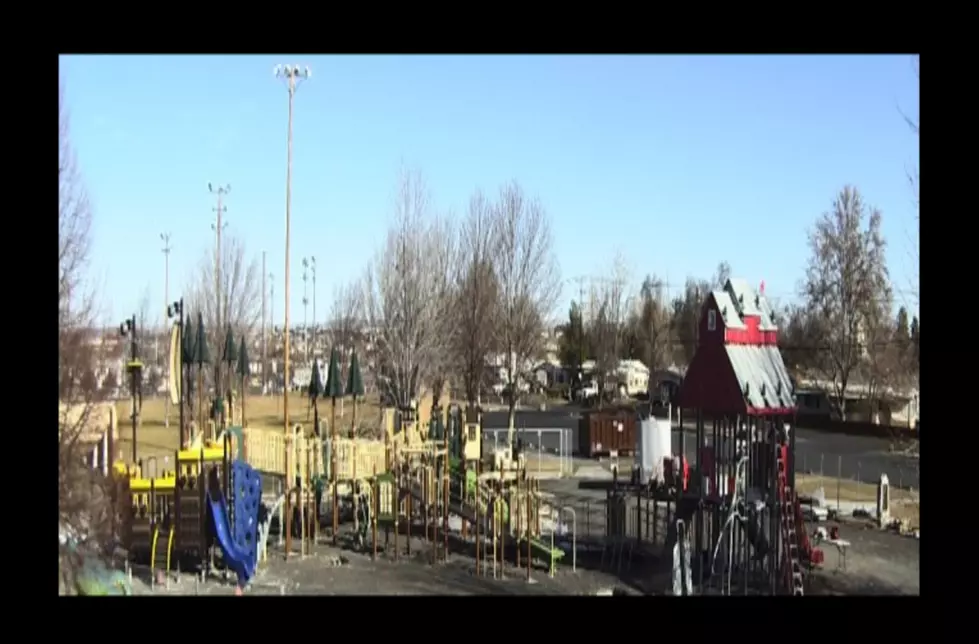 Hermiston's New Funland Sets Sail For Summer Opening [VIDEO]
Credit: City of Hermiston-Funland
After Hermiston's Funland Playground burned to the ground two years ago in May, the NEW playground is set to have a Summer grand opening.
This new Funland is every kid's dream playground!  I recently checked out the City of Hermiston's Parks and Recreation Department Facebook page and discovered the site will have a Pirate Ship!  Check it out!
The new playground is bigger and better.  It's stronger and constructed of metal, plastic, and rubber.  The old model was mostly wood.  The new structure will also feature surveillance cameras.
A lot of planning has gone into the building of one of the largest, most lucrative playgrounds in the Northwest. There will be three zones, including Wild West, Adventure, and Farmland. That's not all. There's a wagon train, locomotive, stagecoach, barn, and silo with slides. And what playground can go without gigantic fruit and vegetables? This one spotlights a six-foot slice of watermelon.
The Hermiston Rotary Club has donated a new picnic shelter. The park will also have a new restroom facility and concession stand. Of course, there's a new Lion water fountain, courtesy of the local Lions Club.
The new Funland Playground is at Butte Park at 1245 Northwest 7th Street is expected to open THIS Summer.
There are many ways to be a part of this community project. People and businesses can purchase pickets. Some of the local supporters of the new Funland Playground are First Community Credit Union, Hermiston Vet Clinic, Hermiston School District, Buttercreek Equipment Inc., First Community Insurance, Apollo Sheet Metal, and many more.
You can check the progress of Hermiston's new Funland Playground here.
Enter your number to get our free mobile app
The 100 Best Places to Live on the West Coast