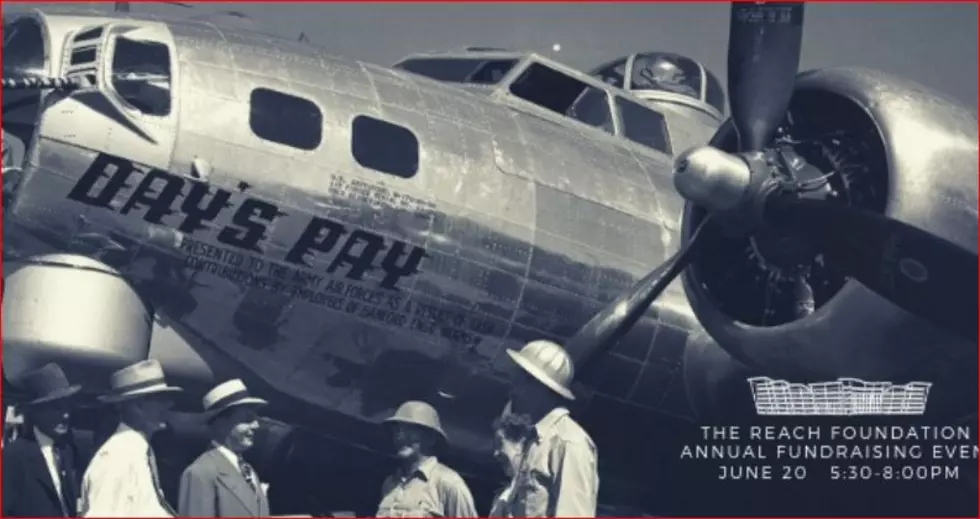 Help The REACH Museum Celebrate 5th Anniversary June 20
Help The REACH celebrate it's 5th anniversary with the Day's Pay Fundraiser (The REACH)
The REACH Museum, which celebrates the geographical, archeological and societal history of the Tri-Cities and Columbia Basin, will be holding its Day's Pay Fundraising Dinner June 20 from 5:30 to 8pm. The Museum is located on Columbia Park Trail just west of Columbia Center Boulevard (it's on the left).
The event is named after the famous fundraiser in 1944 when some 51,000 Hanford workers donated a day's worth of pay to "purchase" a B-17 Bomber at Boeing. Their wages helped build this plane, which then went on to fly dozens of missions over Europe.
The REACH wants to capture the spirit of giving with this event, and it will benefit programs and events offered by the museum. The REACH offers a wide variety of historical, scientific and other events that attract people of all ages. I've been there; it's very worth a visit.
The tickets are $45 per person or a table can be purchased for $360. For more details and information call (509)-943-4300. Or you can reach out to them by messenger by clicking here.