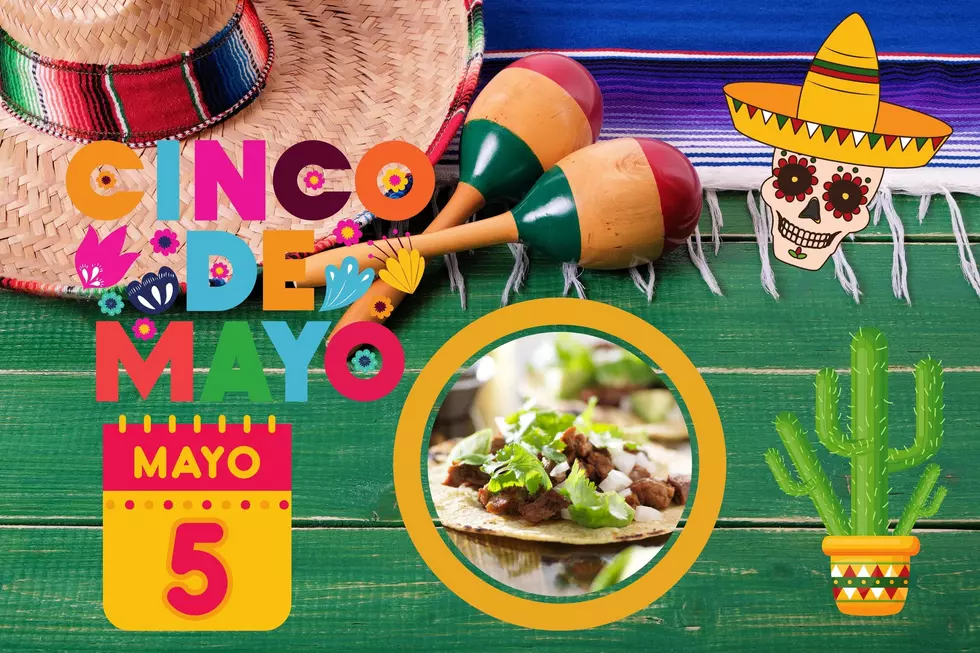 FREE Cinco de Mayo Celebrating Starts Sunday in Pasco
Canva
Pasco's Cinco De Mayo Celebration begins this Sunday, May 1st.
All the fun will be centered around the new Farmers Market and Peanuts Park. (4th Avenue and Lewis Street)  There will be fun activities for all ages.
An amateur boxing tournament has been added on Saturday, May 7th, from 3 pm to 7 pm.
There will be more than 20 matches with teams from Spokane, Seattle, Yakima, and Portland.
"This is an amazing opportunity for the City of Pasco to showcase the upgrades to the Farmers Market. We have 5 separate days celebrating the rich history of our Mexican culture in the city. Events start Sunday with the crowning of the Cinco de Mayo Queen. Then we have a full lineup of events starting Wednesday. The parade is Saturday morning. Our headliner band Saturday is the popular group La Mafia. There's so much excitement surrounding the event and we can't wait for people to come out and support our great city. Because of COVID, we haven't been able to hold this for 2 years. We expect this to be our largest ever event," said Mike Gonzalez, economic development manager at the City of Pasco.
Pasco Cinco De Mayo Schedule of Events:
Sunday, May 1st, 6-8 p.m. (Cinco de Mayo Pageant at Salon Monte Carlo 411 W. Lewis)
Wednesday, May 4th, 6 -8 p.m. (Cultural Night at Farmers Market and Peanuts Park on the corner of 3rd and Lewis)
Thursday, May 5th (Local Artist Showcase at Salon Monte Carlo 411 W. Lewis)
Friday, May 6th (Downtown streets close at 6 a.m., vendor set up, concert series begin Friday evening)
Saturday, May 7th (Cinco de Mayo parade starts at 9 a.m. downtown Pasco, Concert series continues, Boxing matches begin at 3 p.m. in Peanuts Park, La Mafia concert Saturday evening)
Sunday, May 8th (Concert series continues, Mother's Day Celebrations throughout the day)
For more information, go here.
Tri-Cities, Washington Restaurants Serving Delicious Breakfast
You know what they say, breakfast is the most important meal of the day. Whether it's eggs, oatmeal, or cereal, it's always best when you can start your day with a balanced meal. Maybe a fluffy omelet, or pancakes, breakfast is most enjoyed with others. But where can you go to get a great breakfast in Tri-Cities, Washington? Let us show you!
LOOK: Here are the best small towns to live in across America
10 Places Serving Fantastic French Fries in Tri-Cities
Most people enjoy a plate of fries with their hamburger or steak. French fries go with everything. And, MOST kids LOVE french fries! We took a poll and these are the 10 BEST places in Tri-Cities to enjoy a serving of hot, delicious french fries.