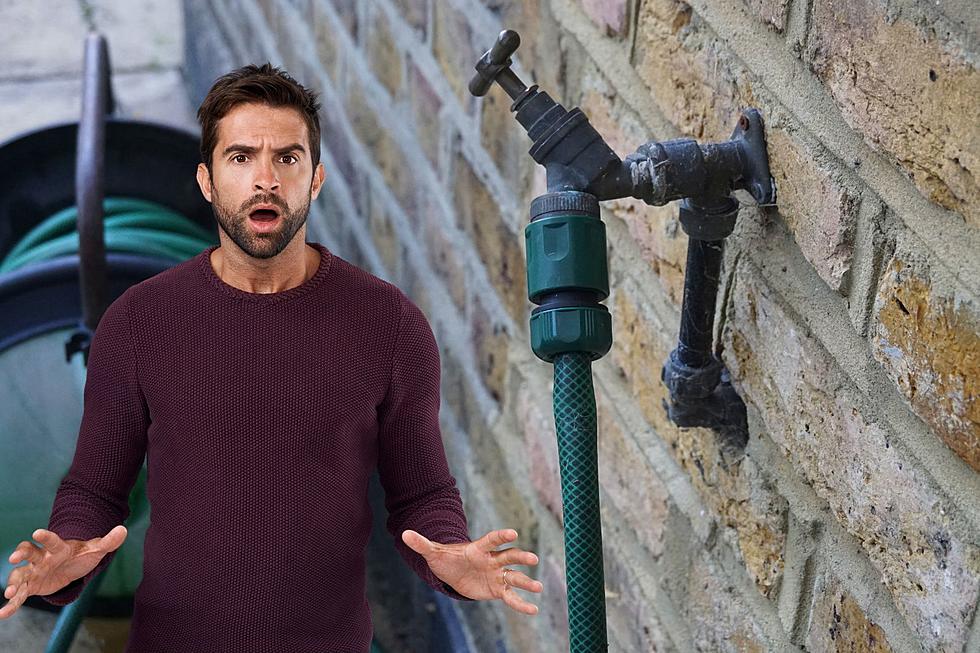 Forgetting to Do This BEFORE it Freezes Will Cost You Big Bucks in Washington
Getty-Canva
Unseasonably cold temperatures will hit the Northwest over the weekend with lows expected in the upper teens in some parts of Eastern Washington. You're prepared, right? You've winterized the camper, blown the sprinklers, and turned off the irrigation?
There's another simple winterizing step that homeowners forget about and it could cost hundreds, even thousands of dollars in repairs if it's not completed.
Why is it important to disconnect the garden hose from the outdoor faucet?
If you forget to disconnect your hose from the outdoor faucet, the hose can hold water inside the pipe behind the exterior wall. When this freezes it expands and can cause the pipe to crack. And, well, the next time you turn on the faucet you could have a massive problem that you won't see until water begins flowing inside the house – which could ruin flooring and drywall. Even if you have a spigot that is frost-free, most plumbers still recommend you remove the garden hose. Check out the other important winterization steps below and save yourself some grief and money!
TRENDING STORIES:
A Winterization Checklist to Ready Your Home for the Cold
You can do the majority of these essential tasks on a weekend by yourself and most don't require a lot of money to complete. Not up to the task? Hire someone handy to do it all. Whatever you decide, they're important winterization steps for all homeowners and by following them your home will be ready for winter and your family more comfortable. And, you'll save a few bucks to boot.
Gallery Credit: Paul Drake