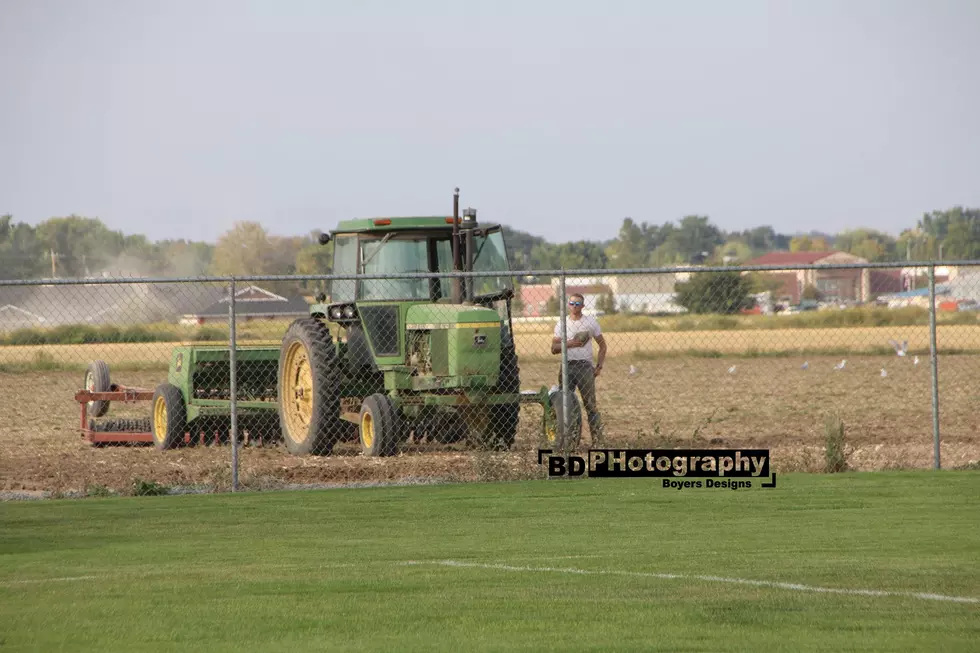 Farmer Stops Plowing to Pay Tribute to Our Flag! Priceless!!
CARL BOYER
Yesterday was a day America will never forget! Tributes were planned and gatherings took place remembering the fallen Americans. However, it was the "unplanned" gesture of a farmer in Caldwell Idaho that is catching the eye of America.
A Farmer, known only as Brent was plowing the field that runs adjacent to a soccer field that the Vallivue High School Girls Soccer team prepared to play on. As the National Anthem streamed across the field, Brent climbed from his tractor, removed his hat and stood in silence as he faced our nations flag that flew at half mass.
Wendy Boyer was among the crowd that day and happened to snap a photo of this memorable moment. I salute YOU Brent for your actions and thank you for being the heart of what our America is based on... our Farmers!
At Vallivue games, there's always something to surprise us. Tonight, it was the Farmer that took time from his working hours to pay tribute and honor our nation's anthem. A moment that is sure to be remembered for a very long time!
Middleton Vikings and Vallivue Falcons honored the 9/11 men and women survivors and fallen tonight before they kicked off their game.