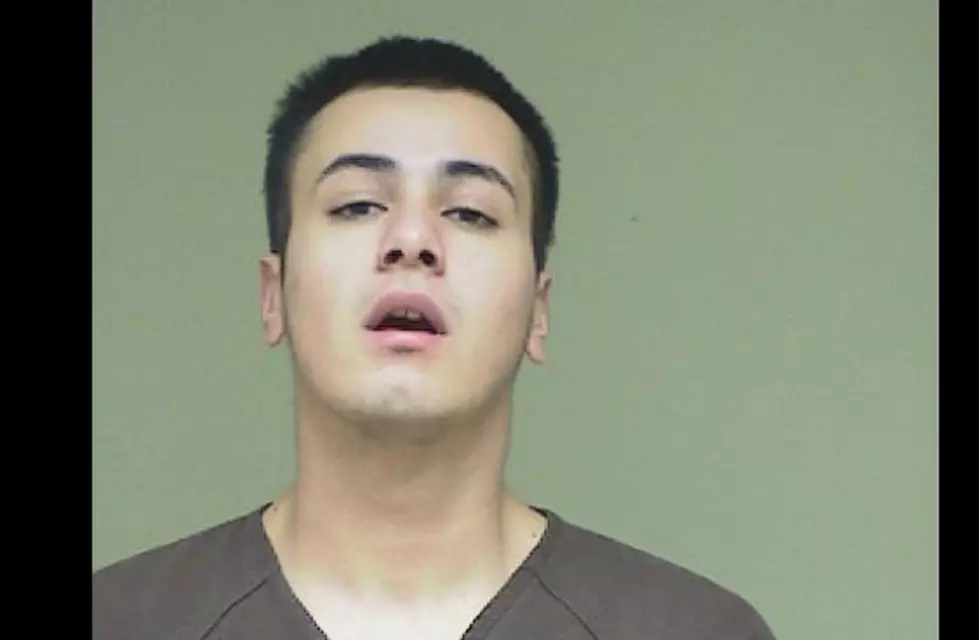 Dumb Traffic Stunt Leads to Chase, Drugs, Arrest
Cutting off police car not a smart idea (Pasco police)
Pasco police now say a driver who pulled an unlawful traffic stunt is in the Franklin County jail after a series of 'unfortunate events'--for him.
Tuesday afternoon, around 1:30PM, St. Gregory was driving on Sylvester when a dark colored sedan turned left across traffic in front of him, so close Gregory had to dynamite his brakes. Of course he lit up the lights, and attempted to pull over the driver, later identified as 27-year-old Robert Santana-Morales, but he sped away.
In the process of trying to outrun the officer, Morales blew through several stop signs, then ditched his car and fled on foot. He not only trespassed on private property, but left behind some incriminating evidence. Inside his was a narcotic smoking device. He then returned to his car, thinking the police were still out looking for him.
Another officer arrived for backup, and Morales finally surrendered without incident. Turns out he had an outstanding arrest warrant already, and is facing a laundry list of charges. He'll be spending more time in the Franklin County jail instead of cutting off police cars while turning left.