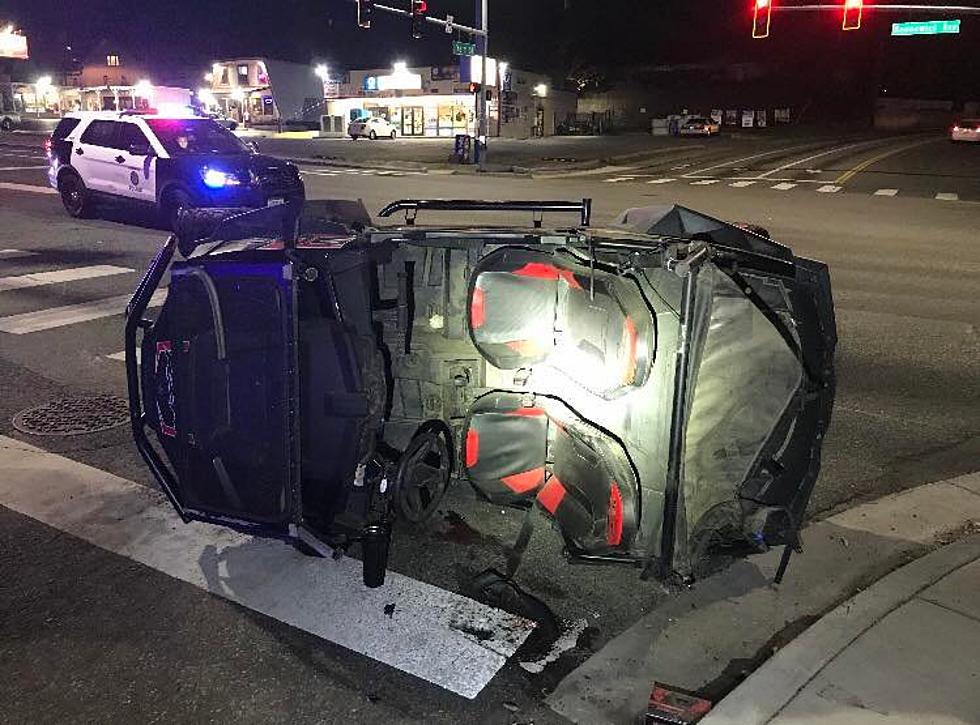 Drunk 73-Year-Old Driver Flips ATV at Kennewick Intersection
Kennewick ATV DUI crash KPD)
No word if speed was a factor but Police did cite the driver for DUI
Elderly Kennewick man flips ATV in Kennewick
Around 7:15 PM Sunday night, multiple calls came to the Dispatcher from Kennewick witnesses who said they saw an ATV on its side near Kennewick Ave. and West Yelm.
According to Police, upon arrival, they found a 73-year-old man trapped inside the flipped vehicle. It was a Polaris Razor ATV, which was, according to Police, "found to be street legal."
The man had apparently been headed east on Kennewick Ave. near Yelm when it clipped the curb. It then flipped on its left side and slid for several feet before coming to a stop. The driver was not able to get out on his own, nor were witnesses able to free him.
 Kennewick Police and Fire Crews extricated the driver
The man was able to be safely removed, his name was not released. He was found to be impaired and was cited for DUI.  However, due to his injuries, he was not taken to jail, but to a nearby hospital for treatment. He will be there for a bit, but officials say he will recover. He will have to face the DUI charges following his release.
See the Must-Drive Roads in Every State