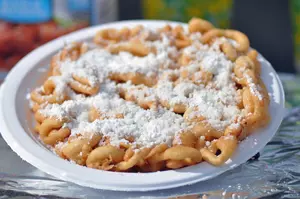 Don't Fret yet – Walla Walla Fair and Frontier Days Is Still a Go
ejkrouse
I'm pretty excited about this year's Walla Walla Fair and Frontier Days because one of my favorite bands is performing.
Chicago is set to perform on September 2nd and at this writing, it looks like the organizers of the Walla Walla Fair say they are still planning to open the fair as scheduled.
In a recent interview with KTEL news, Fair Manager Bill Ogg confirmed that the fair still plans to open on it's planned week of September 2nd to September 6th.
The rock band Chicago will kick off the festivities on September 2nd and I'm pretty excited to see the band in concert.
Chicago has some massive hit songs from "You're The Inspiration" to "25 or 6 to 4". The band is entering its 53rd year of touring and still going strong.
Ogg says ticket sales are steady for their headline concert and expect the fair to open as scheduled. You can check out more details on the Bill Ogg interview here.
If you want to buy tickets to see Chicago live at the Walla Walla Fair and Frontier Days, you can follow this link to the tickets --------> tickets
Enter your number to get our free mobile app
Coronavirus Pandemic: Which Tours and Festivals Are Canceled (and Not)?