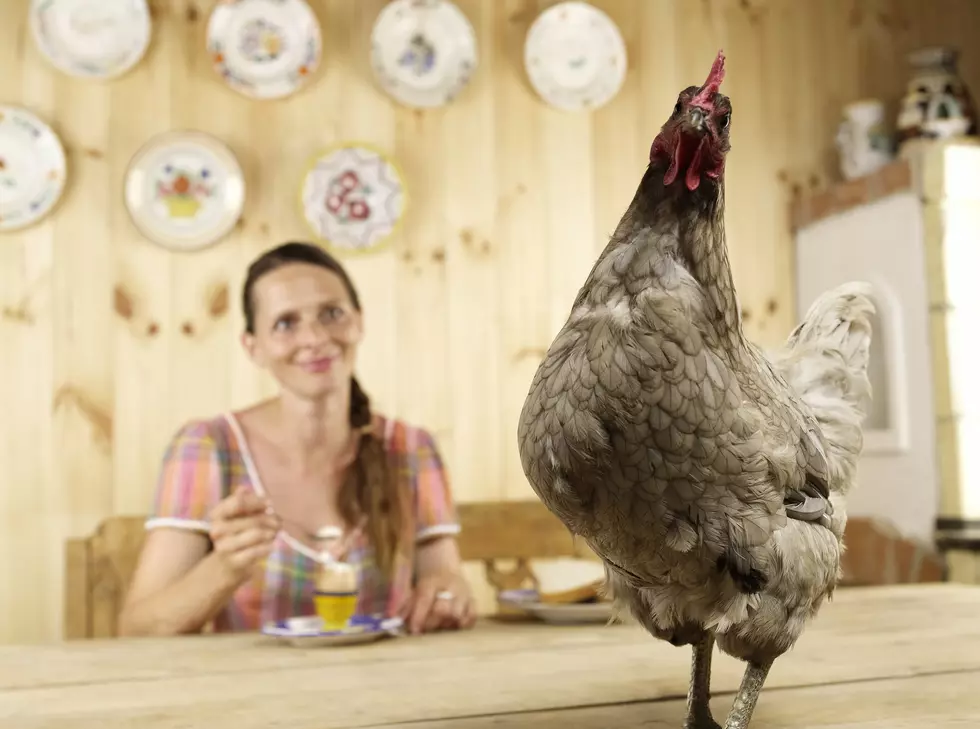 Does the CDC Really Need to Remind You Not to Kiss Chickens?
Adrian Samson
Friday night's episode of HBO's "Real Time with Bill Maher," featured the segment, "New Rules," where host Maher cracked about a headline he found on Spokane's CBS-TV affiliate, KREM2.
Well, I guess they sorta do.
The issue is salmonella. If you kiss or cuddle a chicken it may transfer salmonella to you. It's probably only if you're raising chickens on a rural farm, but still good to know.
Maher's take was, "The CDC must mind its own goddamn business. The life of a rural farmer is unfulfilling enough without you throwing a wet blanket on the foreplay."
Poultry owners are advised not to "kiss backyard poultry or snuggle them and then touch your face or mouth."
The whole deal was rather amusing until the discovery of this issue affecting over 1000 people, in 49 states, with two-thirds of people who got sick reporting contact with chicks or ducklings, and a quarter of those infected are children.
You might want to take a look at what the CDC actually said about kissing chickens here, for yourself.