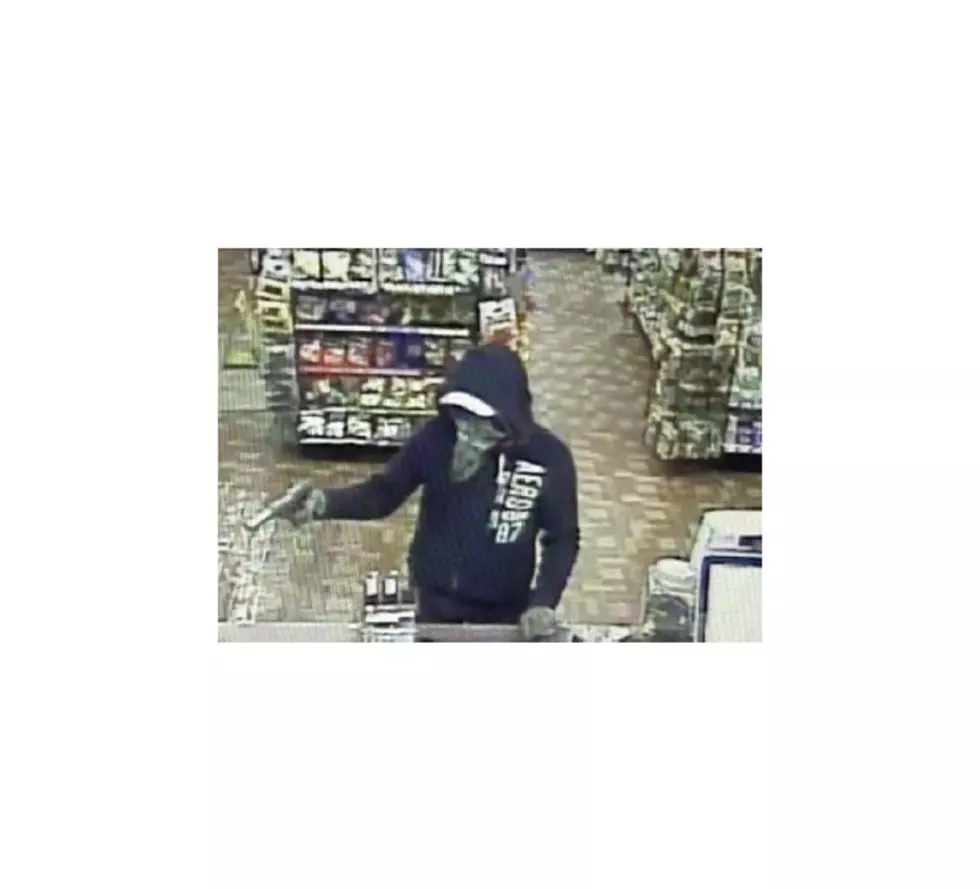 Dangerous Oregon Armed Robber Sought
Milton Freewater armed robbery (Umatilla County Sheriff)
Umatilla County Sheriff's Office continues to investigate the late night robbery of a convenience store on Highway 11 near Milton-Freewater, where the suspect stuck a gun in the face of the cashier.
Around 11:25 p.m. Wednesday night, the suspect entered the First Stop Mart, pointed a weapon and got away with cash.
The suspect was described as about 5-foot-6, slender build and wearing a white baseball cap, a black zip up hoodie with the words "AERO" down the left side, as well as blue jeans and black shoes. His face was covered with a bandanna.
A search of the nearby area didn't turn up any suspects, he was last seen leaving the store heading east on Stateline Road.
Anyone with any information is asked to call 541-966-3600.