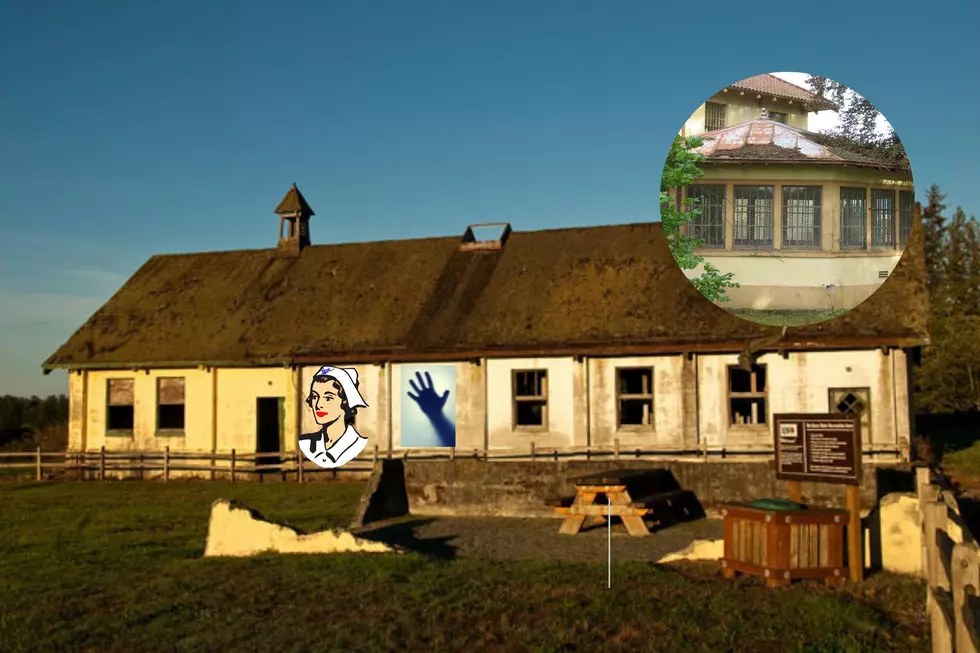 Add This Creepy, Abandoned WA Mental Hospital to Your Hiking List [VIDEO]
Skagitcounty.net
The creepiness factor in Washington State is astounding!
I don't know why, but ever since I researched the Starvation Heights story, I've been obsessed with old, abandoned institutions that may or may not be haunted. In the case of Starvation Heights, Dr. Linda Hazard starved her patients to death at her "sanitarium" in Olalla, WA. I found another creepy place to visit.
Washington State Northern Mental Hospital opened in May of 1912.
From Washington Trails Association:
The hospital site included patient and staff housing, a water reservoir, sewage system, lumber mill, quarry, steam plant, greenhouse, canning facilities, gymnasium, library, laundry, dining room, bakery, dairy, and a 700-acre farm for growing vegetables and raising livestock. A cemetery was also included in the site plan.
At one time, 2,700 patients lived at the facility, near Sedro-Woolley.
This was in the 1950s. Doctors at the asylum were known to perform electroshock therapy and lobotomies. Not all patients were mentally ill. People admitted as patients were often suffering from common issues, such as depression, post-menopausal syndrome, or alcoholism.
Northern State Mental Hospital is haunted.
People who visit the vacant buildings report that they felt they were being watched. They heard strange voices at times. Some claim they saw strange shadows in the graveyard. And, some say they saw a young girl with a red ball, and a man chasing after her. They've reported seeing the girl in the graveyard, too.
Thousands of patients died at Northern State Hospital For The Insane.
Most bodies were never claimed by family, so some bodies were cremated in a furnace. The remains of hundreds of cremated patients were found stored in tin cans. Most patients were buried in a plot on the grounds.
Northern State Hospital for the Criminally Insane closed in 1976 after funds were cut off by the Washington State legislature.
Check out the video from Destination Adventure. It's awesome!
How Many in America: From Guns to Ghost Towns
Can you take a guess as to how many public schools are in the U.S.? Do you have any clue as to how many billionaires might be residing there? Read on to find out—and learn a thing or two about each of these selection's cultural significance and legacy along the way.
Celebs Share Their Personal Paranormal Stories
.
Lizzie Borden's Maplecroft Is Back on the Market in Fall River, Massachusetts