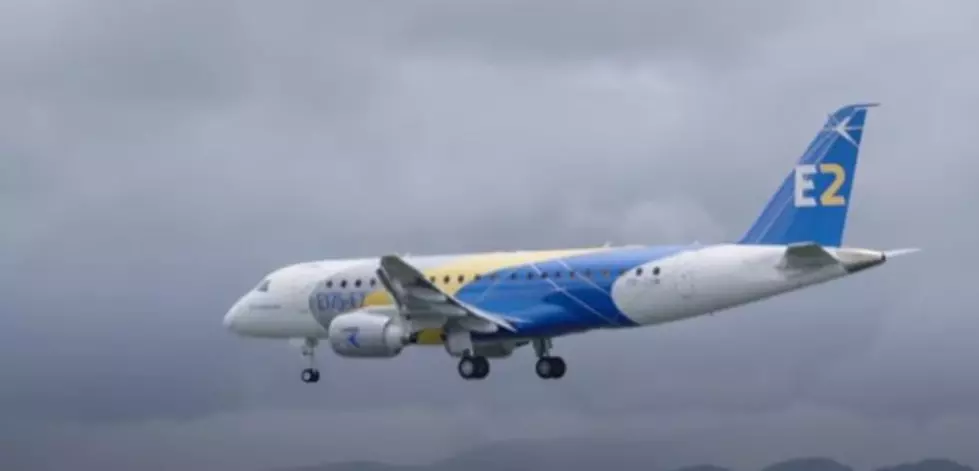 Commuter Flight Returns to Pasco After Collision with Bird
you tube still image Embrayer Aircraft video (youtube)
We first saw the notice about it on the Facebook page Columbia Basin Scanner Feed and News.
SECOMM, who handles communications for law enforcement and EMS in our region, reported an aircraft was coming back to Pasco Airport shortly after taking off.
The image first portrayed on the scanner was "plane crash" but that was quickly edited and information supplied that the Delta commuter plane was making an emergency landing.
The 76-passenger Skywest twin-engine jet is utilized for shorter and commuter flights, and part of the Delta Pasco operations.
The first report came at about 11:40 AM, shortly after the plane left the airport, pilots reported they had hit a bird during take-off.  The plane was reported 2 miles away from the field.
It returned and landed safely, with fire and safety crews on standby at the runway.
The flight was headed to Seattle and had reached an altitude of just over 3,000 feet before returning.
No word as to what part of the plane was struck, we don't know if it affected controls, or perhaps one of the engines. From the information released, the return and landing at Pasco were normal.
No word on how many passengers were on board. The aircraft is an Embraer E-175, a Brazilian-built jet aircraft. Skywest operates at least six of these planes under an agreement reached with Delta Airlines in 2019 to provide additional commuter or shorter flight service to certain cities. Pasco is one of the airports where this service is offered.
KEEP READING: Scroll to see what the big headlines were the year you were born