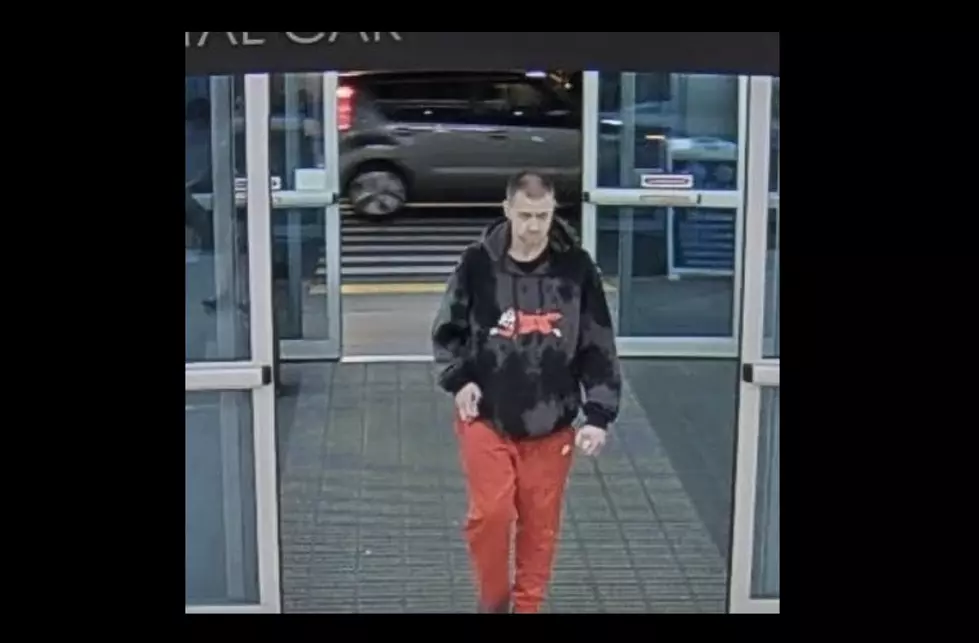 Bizarre Catalytic Converter Theft Ring Begins at Airport
Airport theft suspect (PPD)
Pasco Police are trying to piece together this weird story.
 A few weeks ago, man uses rental car to steal catalytic converters
Back on April 2, Pasco Police say the man pictured was dropped off in the evening at  the Pasco Airport by the dark vehicle pictured in our story. It's a Kia Soul
Then the man rented the white vehicle using a stolen credit card. It's Hyundai Santa Fe. Then it got even weirder. The rental car is the white one.
 Man drove around Pasco stealing a number of catalytic converters.
The man apparently drove around Pasco, stealing the converters including some from vehicles  parked at CBC.
Police then said the Hyundai (the rental car) was reported stolen, and was then located by Puyallup Tribal Police. The vehicle had some converters and other stolen items inside.
Pasco Police say specifically where the car was found. The investigation continues. Anyone who may have any information, you're urged to call (509)-628-0333. All leads can be confidential. How the vehicle got from Pasco across the state was not specifically revealed. We checked with Puyuallup PD, various online source, and nothing about this case was listed.
Beware of These 50 Jobs That Might Vanish in the Next 50 Years