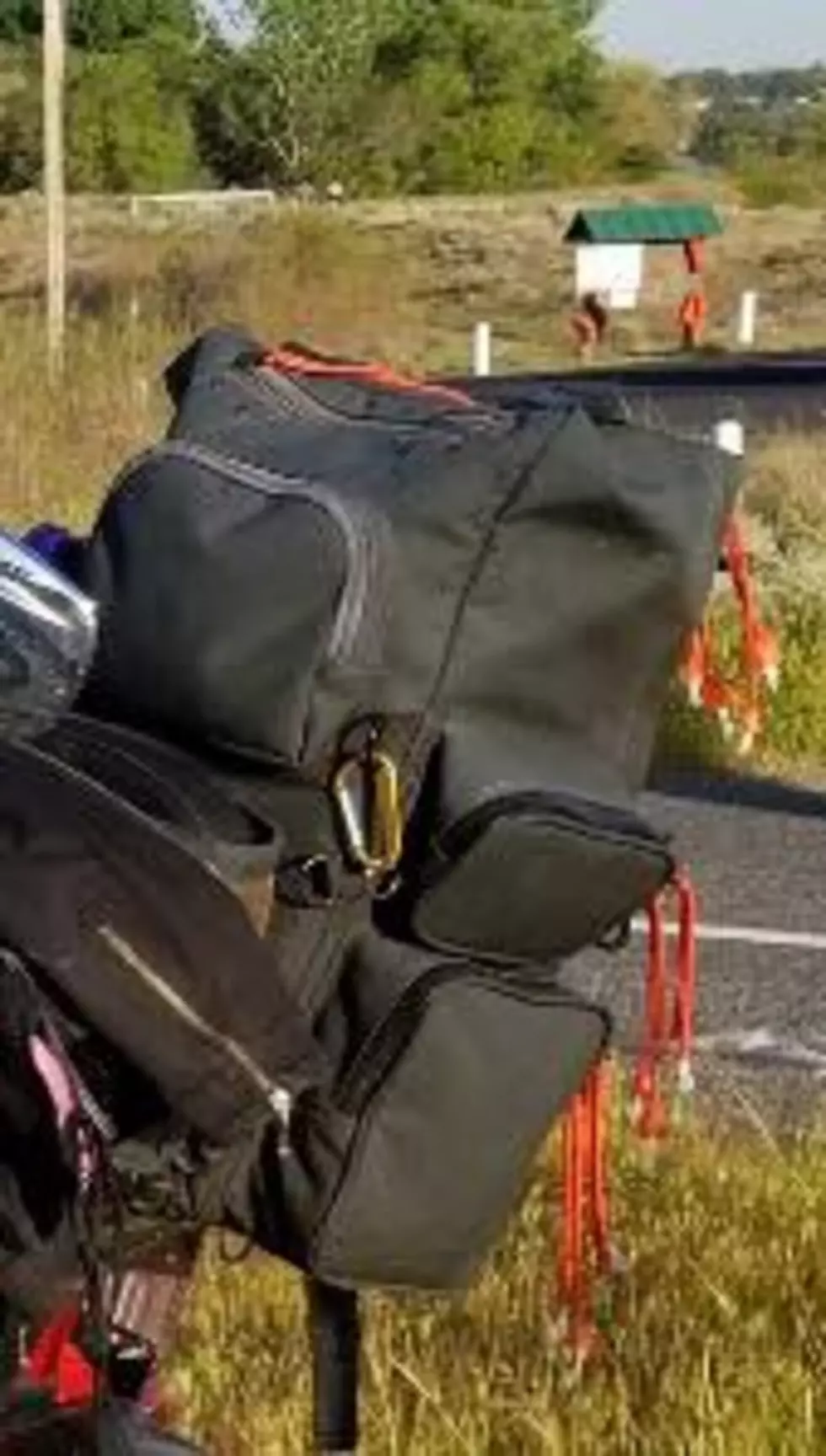 Bag With Mans Ashes Inside Stolen!
Kristina & Michaels bag
Saturday, September first, while traveling home from Packwood Kristina Rae & Michael Mohar stopped at the Eagles Lodge in Prosser Washington. Unfortunately while they took their pit-stop a thief decided to take their bag that was attached to their bike!
Among the property stolen in their bag was something of great importance and they are asking that it please be returned! The ashes belonging to Michaels best friend, Danny McCurley (09/26/1967-05/11/2015) were in that bag!! Please, if someone knows anything about this bag or its contents contact Kristina or Michael.
I hope whoever stole this bag does the right thing!!