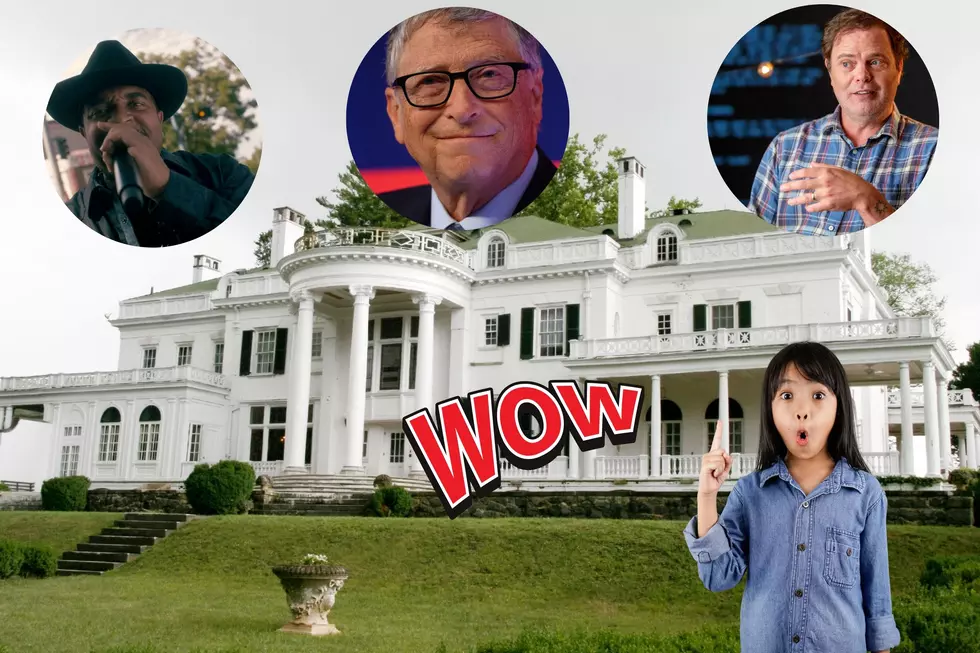 Scope Out These 8 Unbelievable Washington State Celebrities Estates
canva/getty images
Hollywood has its celebrities but Washington State has its own fair share as well. 
If you love star-watching, you might not see them as easy as if you were in California but on occasion celebrities do live and roam around in Washington State.
Most of them live in secluded neighborhoods but some also have unassuming residences in which you wouldn't think a celebrity would live in.
One of my favorite's is Macklemore. I once read that even after his fame, he kept his original Seattle apartment and didn't move immediately into a mansion .
He's now out on tour and a current investor in the Seattle Kraken hockey team. He'll be in Pendleton this summer for the Pendleton Whisky Music Festival.  
Hope Solo also now lives on the westside in a community that might be upscale when you look at her upbringing in Richland.
Sir Mix-A-Lot is another one of those celebrities who's low-key and lives in Auburn, just a few miles outside of Seattle and Tacoma. I've known Mix for years and he's really one of those celebrities that's down to earth.
If you've been wanting to take a road trip to see some Washington celebrities homes, there's an easy Google map that you can follow to each of the celebrities houses in the the Seattle area.
The map was compiled by Seattle.Curbed.Com and features Bill Gates, Rainn Wilson, Hope Solo and many more on their mapped-out listings on Google Maps.
If you are making a road trip to the westside this summer, these 8 celebrities houses should be on your hit list.
You can take a look at the complete list of celebrity homes here and happy hunting on your next adventure and road trips.
Washington State's Most Expensive Airbnb Is Breathtaking and Jaw-Dropping
Washington State's most expensive Airbnb offers up an amazing lake and breathtaking views that'll be worth the $3000 a night fee.
Peek Inside This Suspended Oregon Airbnb Tree House That Offers Free Weed
Take yourself to new heights in this unique Oregon Airbnb Tokin Treehouse that offers spectacular views and complimentary cannabis.