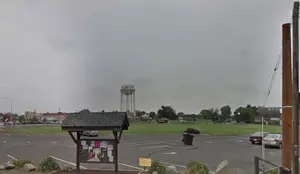 10 Washington Towns That People Often Mispronounce [PHOTOS]
credit: google maps/street view
When I first moved to the Tri-Cities in 2007, there were several little towns that I messed up on pronouncing correctly.
I remember giving the weather forecast for the first time and having a listener call-in and correct me on mispronouncing "Touchet". I was a little embarrassed but it's an easy one to mess up. I kept thinking it was like fencing like you did as a kid but soon learned that it wasn't.
It got me thinking about all the small towns in Washington that get their names messed up and I compiled a list of the top 10 Washington towns most likely to get messed up by you and me.
10 Washington Towns That People Often Mispronounce
Here are 10 towns in Washington that are most often mispronounced.
I've worked all across the state, from Seattle to Yakima, and a lot of these town names I learned when I moved and worked in those areas.
The one major town that I haven't worked in is Spokane so there might be a few towns up north that I didn't mention.
Can you think of any other towns in Washington to add to my list?
For some people, retirement is right around the corner and they're thinking of retiring and moving away. We've compiled the best 100 places to retire to in the United States for you to check out below and if that wasn't enough for you, we've compiled a great gallery of the must-drive roads in every state for you to look at.
KEEP READING: Here are the best places to retire in America
See the Must-Drive Roads in Every State