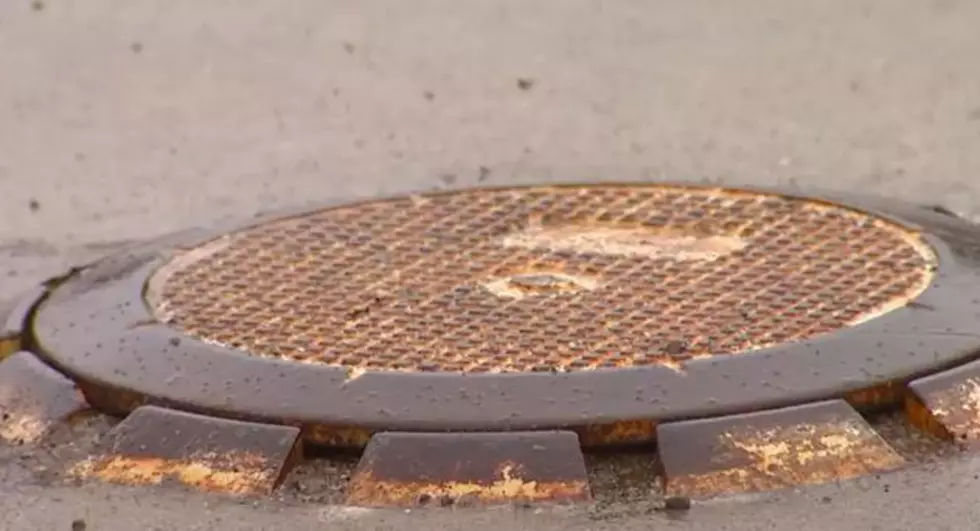 Who's Siphoning Fuel from Moses Lake Gas Stations?
Underground tanks being siphoned in Moses Lake (YouTube Video still image WOOD TV 8)
Actually, the crime is nothing new, but this is the first incident we've heard of in our region.
Somebody siphoning gas from underground tanks at gas stations in Moses Lake
Thursday, May 26th, Moses Lake Police Department urged convenience store workers and citizens to keep an eye out for suspicious vehicles, especially vans, that appear to be hovering near or over the top of the underground filling covers at fuel stations.
They look like these in our picture. These manhole covers lead directly to underground fuel storage tanks. Apparently, someone or people have made off with thousands of gallons of gas from several stations in Moses Lake.
 Back in 2013 a Michigan couple busted for just such a crime
WOOD TV8 in Grand Rapids reported, (we saw the YouTube video) of a couple who used a van with a trapdoor to hover over these fuel tank covers. They would then lift the trap door in the van, lift the tank cover, and run siphon hoses into the tank--pulling out a lot of gas.
According to Michigan authorities at that time, the practice is considered very dangerous, especially because of the fumes. All it takes is one spark and boom!
MLPD did NOT list locations or say specifically how much was taken, but it's presumed a lot!
MLPD is urging anyone who sees such a suspicious vehicle, especially after hours, to call their dispatch number at (509)-764-3887. All leads can be confidential. The Michigan theft video is below (WOOD TV8 Grand Rapids).

50 Famous Brands That No Longer Exist
50 Famous Brands That No Longer Exist