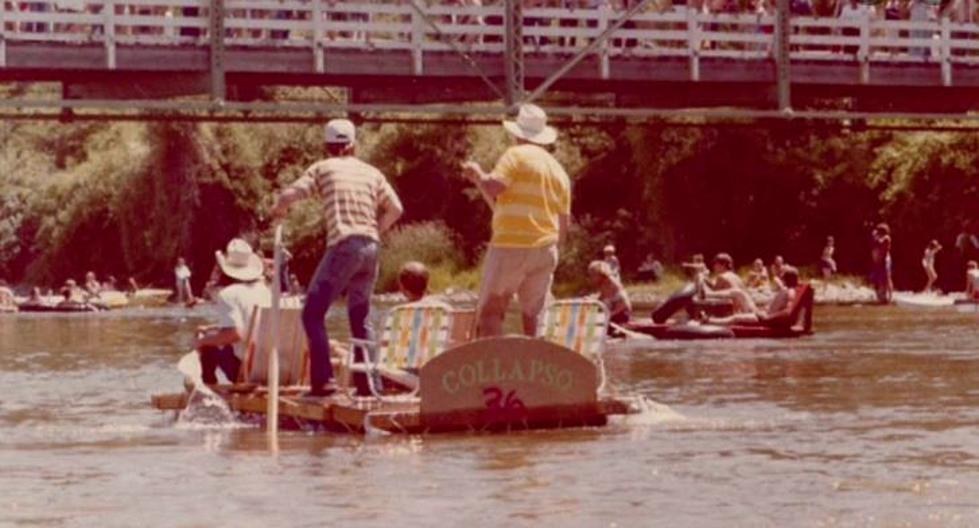 Who Remembers The "Un-Boat" Races at Richland's Horn Rapids?
credit: jenna kochenauer
For many years, the "Un-boat" races were a big summertime draw in the Tri-Cities.

I remember living in Seattle back in the '90s and they had milk carton boat races on Green Lake. It was the first time I'd ever seen such a thing and I was always fascinated by these "homemade" wonders.
Unboat Races Were A Fun Summertime Activity In The Tri-Cities
Apparently, those boat races have been around since 1971 and are still going strong in Seattle but I also discovered back in the day, Tri-Cities had their own version of these "homemade" boats that were once held at the Horn Rapids dam.
Just imagine, it's a hot Tri-Cities summer day back in 1976 and you and the family are headed to the Horn Rapids dam to enjoy some "un-boat" races.
Unboat Races At Horn Rapids Dam Were The Highlight Of 1970's Tri-Cities
The hodgepodge boats made from lumber 2X4's, tires and oil barrels come flying over the Horn Rapids Dam on the Yakima River while you bask in the sun and enjoy an ice-cold Coca-Cola.
Vintage Tri-Cities has posted some amazing photos of what was once a favorite pastime in the Tri-Cities and I tried to find even more information about this forgotten Tri-Cities favorite activity but there's not much information out there.
I've gleaned what information I could off of the Vintage Tri-Cities Facebook page concerning the event but there's not much available. Jenna Kochenauer posted some pictures of her dad and friends navigating the Yakima River. Jenna wrote this about the picture below:
My dad sent these pics of him and his buddies from the Unboat races. Their boat was Callapso. Interesting story here-- these guys were all buddies when we lived in California. They all moved up to the TC with their families in the late 70s for Hanford jobs. The guy in the yellow shirt is Tom Anderlik, Steve Burnett is not wearing a shirt or a hat. Jerry Roche is in the sweet 70s baseball cap, and my dad, Paul Roberts, is in the cowboy hat.

 
Thanks, Jenna for sharing your photos. We really enjoyed them.
Why Aren't There Unboat Races At Horn Rapids Dam Anymore?
Modifications to the Horn Rapids Dam now make for a swift undercurrent making it impossible to have a current "unboat" race at Horn Rapids these days but those who got to experience it as a kid experienced a very special time right here in the Tri-Cities.
25 Awesome Photos Capture Life Here In The Tri-Cities
We live in an awesome place and 25 photos really show how cool life really is in the Tri-Cities
Seven Roadside Attractions Near Tri-Cities Worth Checking Out!
needing a road trip on the cheap? Here are seven roadside attractions near the Tri-Cities that are free to check out.