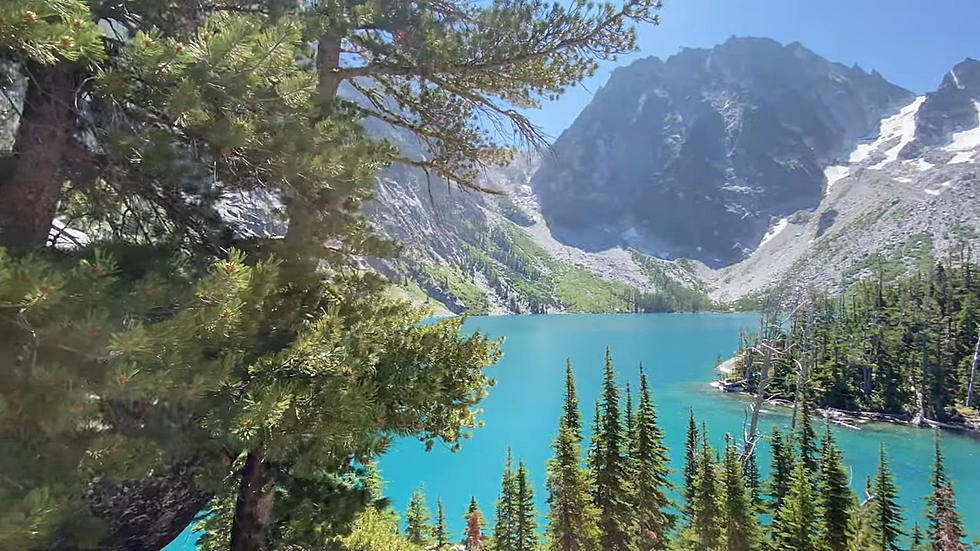 Washington's Bluest Lake Is Breathtaking and Quick Trip From Tri-Cities
youtube
Where Is The Bluest Lake In Washington State Located?
It's considered to be the bluest lake in Washington State and it's a quick road trip from the Tri-Cities.

Washington's State Bluest Lake Is A Bucket-List Worthy Road Trip
If you are planning a summer vacation and like a little challenge, Washington's bluest lake is a must-see on your adventures.
If you've got Leavenworth Washington on your bucket list, you might as well add this Washington Lake to your travels.
One Of Washington's Best Hikes Is Exploring Colchuck Lake
Colchuck Lake is considered to have the bluest waters in the State of Washington.
Colchuck Lake Near Leavenworth Offers Spectacular Views
Here's how to get to Colchuck Lake: To reach the trailhead, turn onto Icicle Creek Road from US2 on the very western edge of Leavenworth. Drive 8.4 miles and turn left onto Forest Service Road 7601. Follow the bumpy, sometimes potholed dirt road 3.7 miles to the Stuart Lake trailhead. Parking for about 20-30 cars and a toilet are available in the lot. Northwest Forest Pass required.
Colchuck Lake features some of the most amazing views and it's roughly 8 miles of trail to explore. It's about 15 miles away from Leavenworth and the trail can be a little challenging but the sights and views will make it all worthwhile.
If you've been looking for the bluest water in Washington, this is one lake you'll want to explore.
You can get more details on the lake and what's needed to hike in and out of the lake on the official Washington State website here
I've also included an amazing walkthrough video of Colchuck Lake but I'm sure once you are there, the views will even be better.
10 Smells That Let You Know You're In Tri-Cities Washington
Every town and city has its own unique smells and Tri-Cities is no different. Here are 10 smells that instantly let you know you're in the Tri-Cities.
Peek Inside This Amazing Cle Elum "Nod To Movies" Vacation Rental
If you love movies, take a peek inside this amazing Cle Elum vacation rental that lives up to the hype.