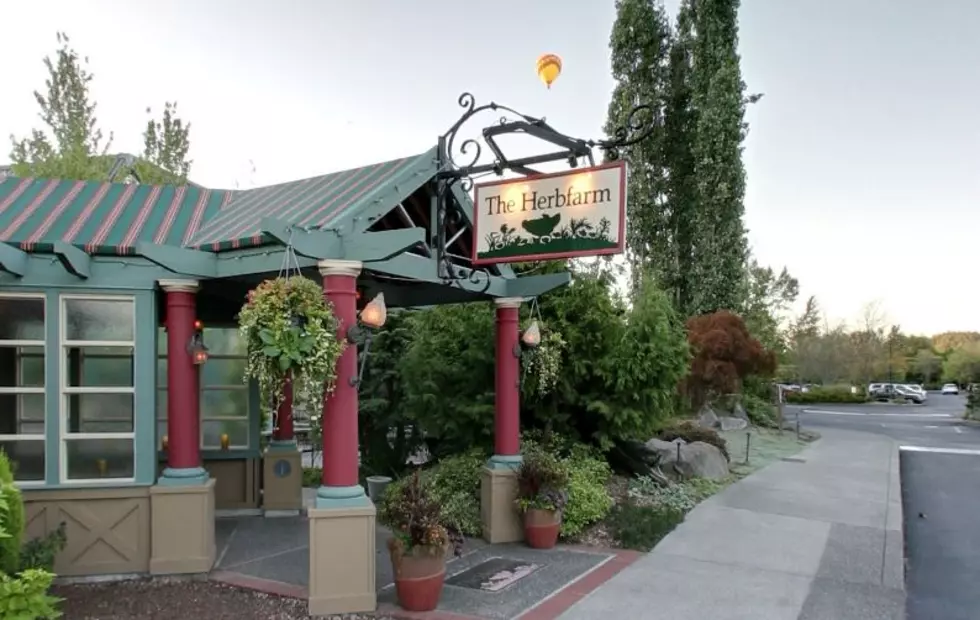 Washington State's Most Expensive Restaurant Has 9 Thrilling Courses
google maps/ street view/Jack von Eberstein
Washington State's Most Expensive Restaurant Has A Thrilling 9-Course Meal
I'm always looking for a great birthday or anniversary ideas for my wife and I discovered a restaurant in Washington State that might be worth checking out.

Meals Can Cost Between $300 to $400 Per Person
If you are a true foodie, you might want to check out this Washington State restaurant that's been listed as the most expensive restaurant in the state.
According to thedailymeal.com, The Herbfarm in Woodinville Washington is the most expensive restaurant in the state of Washington.
Truffle Treasure and The Moon and the Stars Highlight The Herbfarm's Menu
Thedailymeal.com says each nine-course meal features the freshest ingredients from forest, farm and sea and is paired with five or six wines
The menu does change every two weeks depending on what produce the restaurant has available from their home-grown stock of vegetables and herbs.
Herbfarm has on site fresh garden and I can tell you from experience, fresh fruits and vegetables make all the difference in a meal.
Located In Woodenville Washington, The Herbfarm Is A Foodie's Paradise
Herbfarm started their farm in 2001 and has seen the farm grow from 5 acres to a 47-acre farmtrust. The menu is centered around those farm fresh offerings year-round.
If you are true foodie or are looking for a once-in-a-lifetime meal, Herbfarm should be  be next on your hitlist.
You can check out more details about The Herbfarm here.
Tri-Cities, Washington Restaurants Serving Delicious Breakfast
You know what they say, breakfast is the most important meal of the day. Whether it's eggs, oatmeal, or cereal, it's always best when you can start your day with a balanced meal. Maybe a fluffy omelet, or pancakes, breakfast is most enjoyed with others. But where can you go to get a great breakfast in Tri-Cities, Washington? Let us show you!
Local Roadside Produce is the BEST
Talk about buying local. How much more local can you get than the produce stand on your town's Main street? Maybe you stop on the highway leading into the next town over. There's nothing better than a fresh cantaloupe! So juicy!