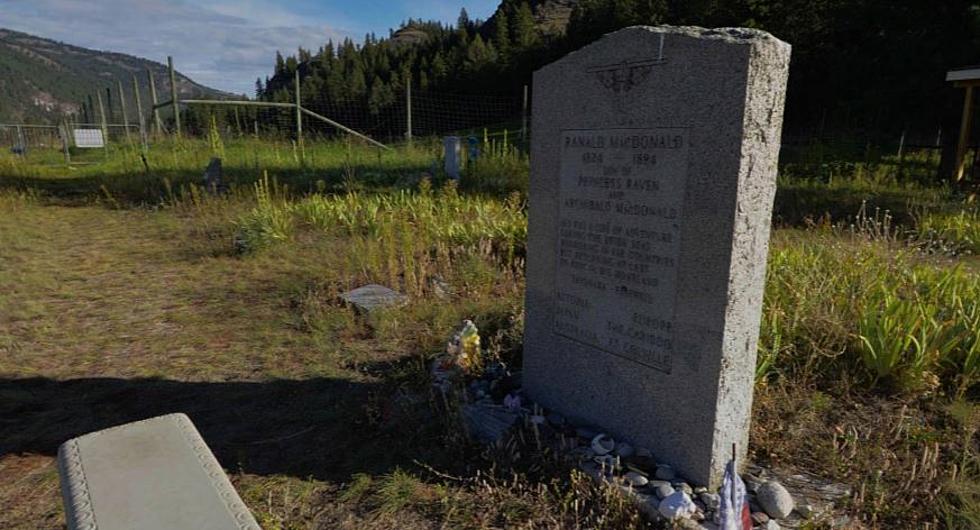 Washington's Smallest State Park Could Fit in Your Bedroom
Credit: tours.waparks.org
If you love a good road trip and love looking for unique places in Washington State to explore, we've got a pretty amazing place that you should check out on your adventures.

I've got some friends who have a traveling blog and they travel the country looking for unusual places to explore and I had to send them this unique state park.
I'm sure you are aware of plenty of Washington State Parks like Palouse Falls State Park and Field Springs State Park but I've got a state park that's about the size of your bedroom.
Washington State's Smallest State Park Is Only 100 Square Footage
That's right, only 100-foot square footage and yes, it's a real state park in Washington that you can visit year-round. The Ranald MacDonald State Park is located near Curlew Washington in Ferry County.
Who Is Ranald MacDonald In Washington State History?
According to Washington State Parks Foundation, Ranald MacDonald (February 3, 1824 – August 24, 1894) was the first native English-speaker to teach the English language in Japan, and his grave is Washington State's smallest State Park, located near the northern border of Washington State
Where Is Washington State Park's Smallest State Park Located At?
Ferry County has listed directions on how to get to the state park:
Ranald MacDonald was buried in an Indian Cemetery on the east side of Customs Road, on a knoll overlooking the Kettle River, 10-1/2 miles north of Curlew, Washington. His grave site has the distinction of being the smallest state park in Washington State. Open daily; year-round.

Traveling north on Hwy 21 turn left on Kettle River Road; travel 9-1/2 miles and then turn right at the bridge crossing the Kettle River. From the bridge, turn left onto Customs Road (unmarked). Watch for signs marking the gravesite (it's easy to miss the cemetery entrance). Note: The Ferry County Historical Society's mural is located approximately one mile from the gravesite.
What's Close To The Ranald Macdonald State Park?
The Ranald MacDonald State Park is near Curlew Washington which offers camping, lodging, and a boat launch, so if you are disappointed you can't stay at Washington's smallest state park, you can enjoy other outdoors and lodging and camping at Curlew Washington.
If you love traveling and love odd places that are a little off the beaten path, add this to your list of unusual sites worth checking out.
Ranald MacDonald has an amazing life story and you can read more details about his life here. If you want to know more about Ranald MacDonald State Park, click here for more details.
14 Amazing Facts About The USS Triton Sail Park In Richland
If you have never been to the USS Triton Sail Park in Richland, you are missing out. Here are 14 facts about the submarine that inspired the park that rests now in the Port Of Benton.
30 Amazing Photos Of Washington State Passes Snowed In
Check out 30 photos of Washington State passes snowed in
50 Tri-Cities Memes That's Make You LOL
Here are 50 Tri-Cities Memes that'll make you bust a gut!