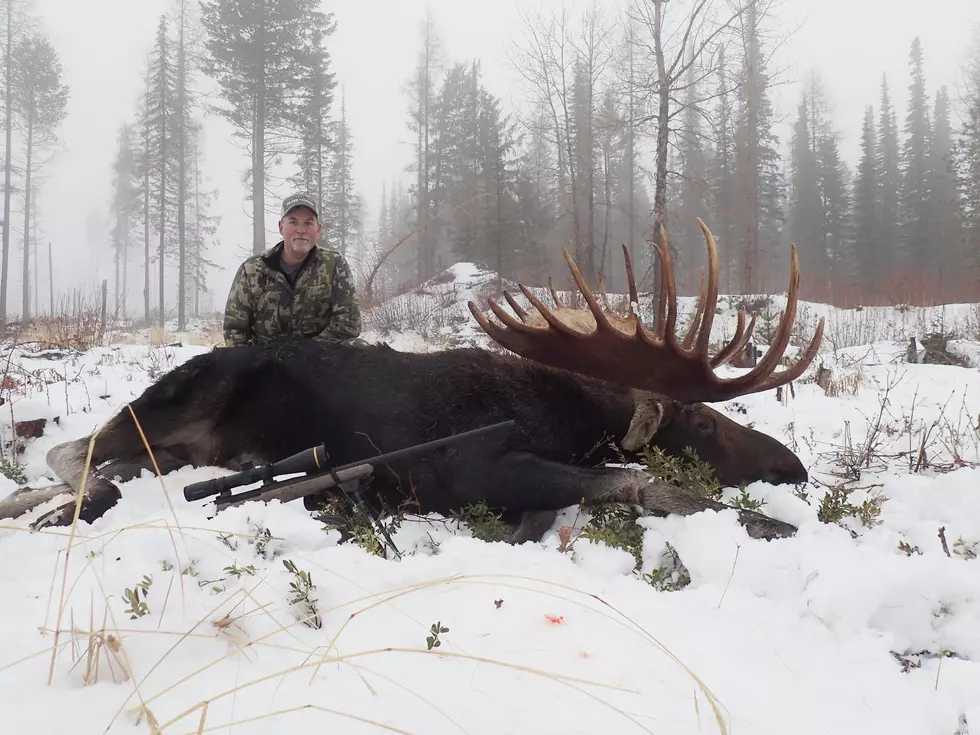 Washington Hunter Nabs a Record-Breaking Moose in Ferry County
A Buckley, Washington, man successfully hunted and bagged a world record-breaking moose with only two days left in the moose hunting season.
The hunter, Jim Hall, was finally granted a moose tag after applying for one for 30 years, so he considered this a once-in-a-lifetime hunt and it turned out to be more than that after bagging a world record-breaking Shiras moose, according to the Safari Club International.
Gabriel Paz, the director of record book and world hunting awards for the Safari Club International, confirmed Hall's score and ranking as No. 1. Hall's moose beats out the former record Shiras moose, taken in Alberta in 2005, by an 1 1/8 inches, Paz said.