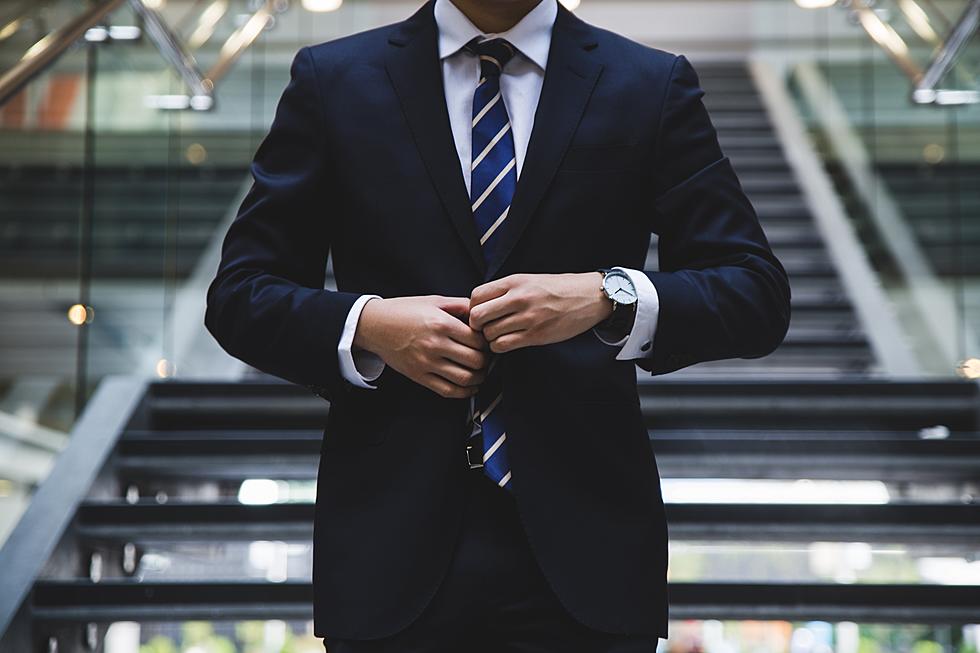 Want a Government Job? These Are the Highest-Paying Openings in Washington State
Photo by Hunters Race on Unsplash
The nine most terrifying words in the English language are: I'm from the government and I'm here to help.
Ronald Reagan's 1986 quip is still as hilarious today as it was 35 years ago. If you're the type of person that wants to help and also rake in some nice government benefits, you may try looking into a job with the state of Washington.
Washington state is hiring for hundreds of positions right now.
Whether you're looking for a change of careers or you just got out of medical or law school, a job with the state can be very attractive. Government jobs can put you in interesting and fun work environments while making your resume appetizing for your dream job of the future. Some government jobs even let you bring your baby to work with you. Oh, and you also get Martin Luther King, Jr. Day and Presidents Day off.
Why wouldn't you want to work for the state of Washington?
Well, to put it bluntly, you can't smoke weed. If burning one down is an important facet of your lifestyle, a government job may not be a good fit for you. Your tinfoil hat-wearing friends and relatives may find their way back up the rabbit hole just to tell you that "you're part of the problem." Plus, I'd imagine the background check you'd have to pass to get a government job offer is much more intense than others you've passed.
What kind of jobs are open for applicants right now?
Highest-Paying Government Jobs in Washington State
Ever wanted to work for the government? Washington state is
hiring for hundreds of positions
and most of them are paying some serious money. Take a look at some of the highest-paying positions in Washington's government.
There are plenty of other opportunities to work for the state of Washington, so check periodically to see if you're a match for one. Fun fact: one of Washington's most notorious serial killers once had a government job. He worked as a corrections officer at Walla Walla State Penitentiary.
The 11 Deadliest Serial Killers in Washington State's Bloody History
Every state is known for something. Florida has swamps and beautiful weather, Iowa has wrestling and corn, New York has Manhattan and Brooklyn-style pizza, Maryland has crabcakes. Washington has apples, wine, IPAs, and serial killers. This article is not meant to glorify these evil people in any way, just shed some light on a bizarre Washington truth. From Bundy to the Green River Killer, these are eleven of the deadliest killers in Washington state history.
LOOK: 38 Amazing Actors That Have Called Washington State Home
Sure, Washington is known for Amazon, coffee, wine, apples, grunge music, Microsoft, and Boeing. But you may not know how many actors and actresses have come from the Evergreen State. Yeah, our state has had an impact on the television and film industry. We've got A-listers, an Oscar winner, and faces of big franchises.
Check out our list below, I'm sure you'll find some surprises.
The Top 11 Hottest Spots in Tri-Cities For Panhandlers
It seems to me that I've been seeing much more of the homeless community in the Tri-Cities over the past two years. I'm not sure how much of that is due to the pandemic. I see someone panhandling close to every day, and it's usually at one of these locations.
7 Movies That You Wish Were Made in Tri-Cities (Plus Posters)
I'm a huge movie fan. I can't get enough of going to see flicks in theaters. I couldn't wait for movies to come back to the big screen, and that obsession got me thinking. Could movies be based in, filmed in, and be about Tri-Cities? I've come up with some movie concepts with posters to boot. Check them out!