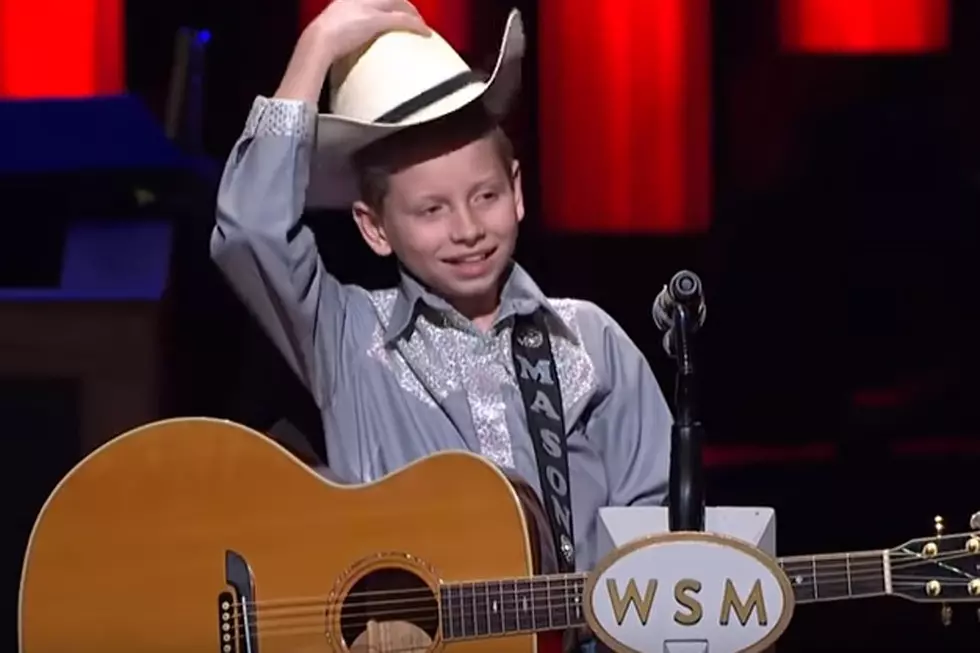 Watch Walmart Boy Mason Ramsey Sing Hank Williams at the Grand Ole Opry
Grand Ole Opry, YouTube
Walmart Boy Mason Ramsey has accomplished more in 2018 than most singers can years into their careers. The 11-year-old recently checked performing on the Grand Ole Opry stage off his bucket list, and those in attendance for his Opry debut got a real treat when the young yodeler took the stage.
"In order to hear this, y'all gotta be calm," Ramsey warned the crowd at his April 14 show. "Don't go wild about me, because that's already happened."
Gripping an acoustic guitar, he segued into a captivating performance of Hank Williams' classic, "Lovesick Blues" — his signature cover — live at the Opry. He received roaring applause as he closed the song and was all smiles, taking off his cowboy hat and bowing in appreciation.
According to Ramsey's family, the young yodeler has been entertaining audiences for as long as he could hold a guitar. One video from the summer of 2016 shows then-9-year-old Ramsey at the Kentucky Opry, telling crowds he starting playing at age six. He recalls his grandfather playing Williams in the garage, and he soon began to sing like the country legend.
The Harrisburg, Ill., native found viral fame after he was filmed yodeling in his local Walmart on March 24, 2018. That video has since racked up more than a million views.
Here's Everything We Know About Walmart Yodel Boy Mason Ramsey