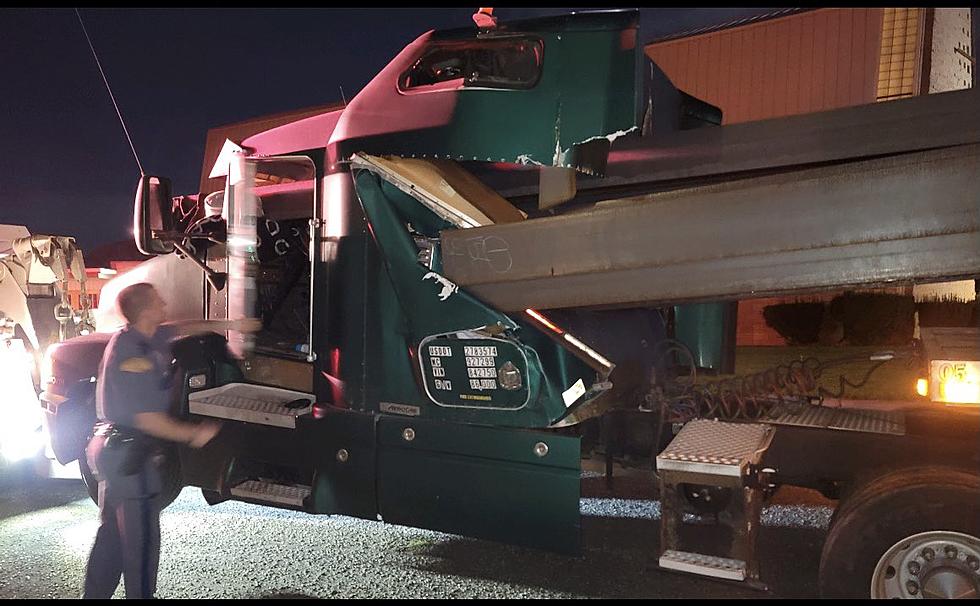 Trucker lucky to Survive Crash with Beams in Kennewick
Credit: WSP Trooper Chris Thorson
An over-the-road trucker is LUCKY to be alive after a collision Tuesday night in Kennewick.
According to Washington State Patrol Trooper Chris Thorson, the semi-involved collision took place at State Route 395 and Yelm Street on Tuesday evening.
Steel beams that the trucker was carrying jolted forward after the trucker abruptly stopped. Those beams narrowly missed the driver, as they rammed through the front of his cab.
The truck had severe damage.
According to WSP, the intersection of State Route 395 and Yelm Street in Kennewick is considered to be one of the most congested intersections during rush hour traffic.
LOOK: 50 famous memes and what they mean
With the infinite number of memes scattered across the internet, it's hard to keep track. Just when you've grasped the meaning of one hilarious meme, it has already become old news and replaced by something equally as enigmatic. Online forums like Tumblr, Twitter, 4chan, and Reddit are responsible for a majority of meme infections, and with the constant posting and sharing, finding the source of an original meme is easier said than done. Stacker hunted through internet resources, pop culture publications, and databases like
Know Your Meme
to find 50 different memes and what they mean. While the almost self-replicating nature of these vague symbols can get exhausting, memes in their essence can also bring people closer together—as long as they have internet access.
Tri-Cities Eats and Sweets We Can't Live Without
Check out these places that we can't seem to live without in the Tri-Cities