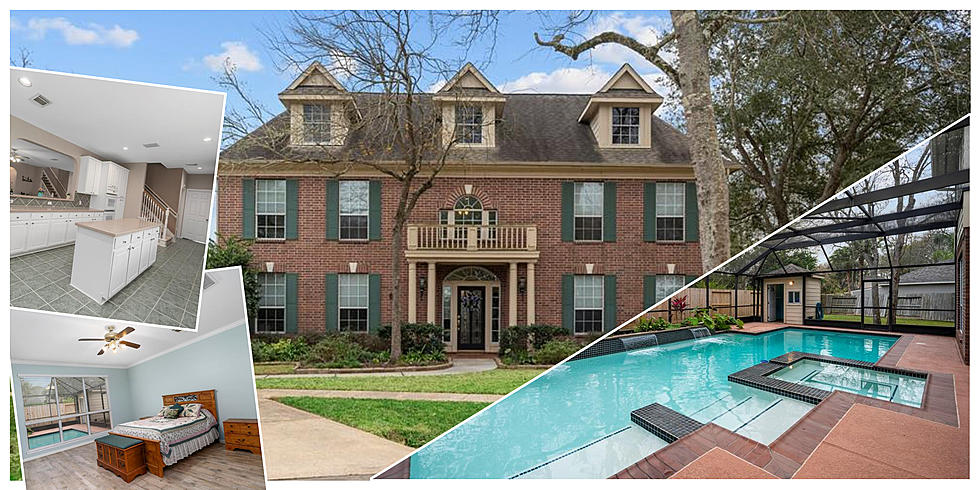 This House Will Make You Want to Move Away From Tri-Cities
Keller Williams Realty Southwest
What is going on with the Tri-Cities housing market?
My wife and I lucked out when we bought our condo. Even before the pandemic, the housing market in Tri-Cities was trending toward absurdity. We went with a condo because smaller homes with fewer amenities were more expensive. Oh, we also have a view of the Columbia River. What gives?
I don't profess to be an expert on real estate or "housing bubbles" or whatever. I barely understood the plot of The Big Short. I do know this, however. People living in other states are getting better houses for better deals. My mother moved back from New Mexico and gave up a beautiful home. She downgraded. My brother's mother is moving here from PORTLAND and may have to settle for less than she had.
To prove my point, I want you to take a look at the home my in-laws sold in Texas. It's straight out of a dream. It also has twice the space of Tri-Cities homes that sell for more. Those homes don't have an in-ground, heated pool in an enclosure. Get your tissues ready, because you're going to bawl your eyes out and start looking for work in Texas.
Texas' Housing Market Will Make You Want to Move Away From Tri-Cities
The housing market in Tri-Cities is insane. Forget just Kennewick, Pasco, and Richland! Even houses in Prosser and Benton City are going high! It's so crazy, my family members moving to Tri-Cities have been seriously downgrading. Take a look at my in-laws' home they sold in Texas. It has five bedrooms, three full bathrooms, two half bathrooms, it's over 4,000 square feet, PLUS it has an in-ground heated pool that's enclosed to keep the bugs out. How much would you pay for it? It sold for less than $450,000.
This house
in Kennewick sold for more money, had half the square footage, NO pool, and had far fewer bedrooms and bathrooms. Do you get where I'm going with this? Let's take a look inside my in-laws' former home and cry over a bowl of Ben & Jerry's ice cream.
See Inside: Amazing $3.5 Million Dollar Home in West Pasco
Valued at $3.5 Million+ this incredible 7656 sq. ft. riverfront estate in Pasco is perfect for family gatherings, large parties, or as a private oasis. It includes a private owner's suite and two guest suites. If you can afford this home, you can afford to heat the pool all year round and have a full-time butler. Scroll down and see inside.
Take a Tour of Cameo Heights Mansion B&B
The most romantic B&B in the whole world is just minutes from the Tri-Cities and Walla Walla. Nestled in the heart of wine country, this 10,000 + square foot mansion will take your breath away as a romantic experience or and you can own this slice of heaven for $3.4 million dollars.