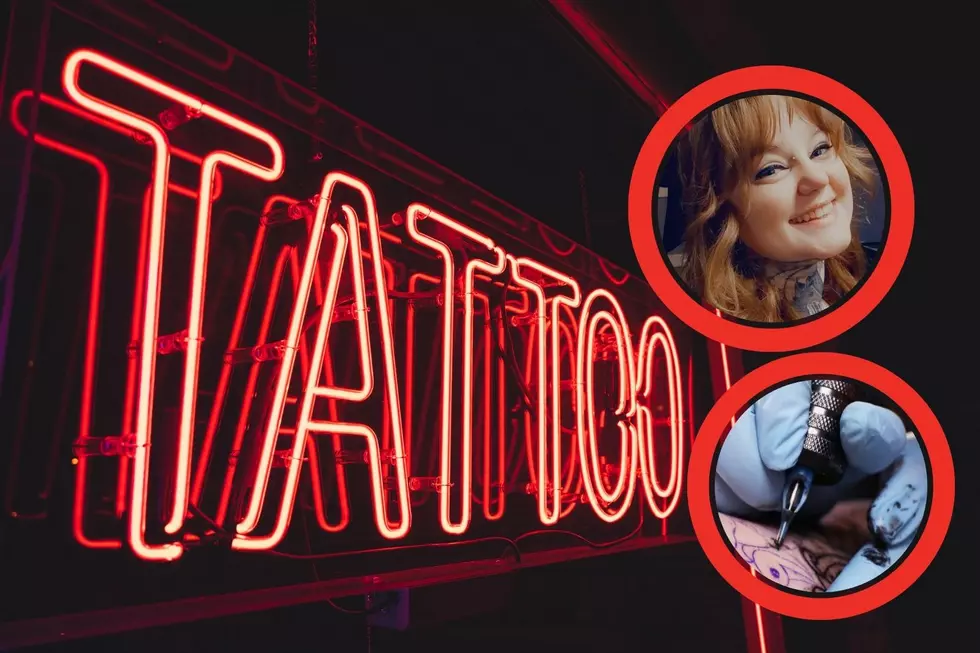 TikTok-Famous Artist Creates Breathtaking, Bad-Ass Tatts in Kennewick
Katie Baker Facebook
Her name is Katie, she's a Tri-Cities talented tattoo artist, and she's TikTok-famous.
Katie Baker uses the TikTok social media platform to educate people on the "art" of what goes into a tattoo. Research about the design, the shop, and the artist are just a few things you may want to explore. There are some people who Katie refuses to ink. Watch.
Believe it or not, before becoming an apprentice at Golden Skull Tattoo Shop in Kennewick, Katie wanted to be a comic book artist.
At one time, her goal was to create for DC Comics.
Katie's creativity has evolved. She's decided she's better suited for tattoos. And, her work is impressive.
While working for the tattoo shop Katie has shared a number of videos on TikTok. She says having great dialogue and communication is essential to giving her clients the tattoo they want.
For a lot of people, tattoos tell their story. It's about their life, a memory they can always keep with them.
Often, a person's tattoo(s) are a topic of conversation, both good and bad. My story is about my life, music, radio, flowers, and more. I'm not done.
I wonder if Katie might help me with that. She's world-famous, now. Read more about Katie, here.
You can watch more of Katie's TikTok videos here.
Tri-Cities, Washington Restaurants Serving Delicious Breakfast
You know what they say, breakfast is the most important meal of the day. Whether it's eggs, oatmeal, or cereal, it's always best when you can start your day with a balanced meal. Maybe a fluffy omelet, or pancakes, breakfast is most enjoyed with others. But where can you go to get a great breakfast in Tri-Cities, Washington? Let us show you!
7 Ways to Beat the Tri-Cities Heat
5 Sure ways to keep cool in the HOT Tri-Cities Summer.
10 Tri-Cities Infused Cocktails to Try
These drinks or cocktails are made with Tri-Cities love. Try them at your leisure and take note of which you prefer. Feel free to mix at your leisure being careful to imbibe responsibly.