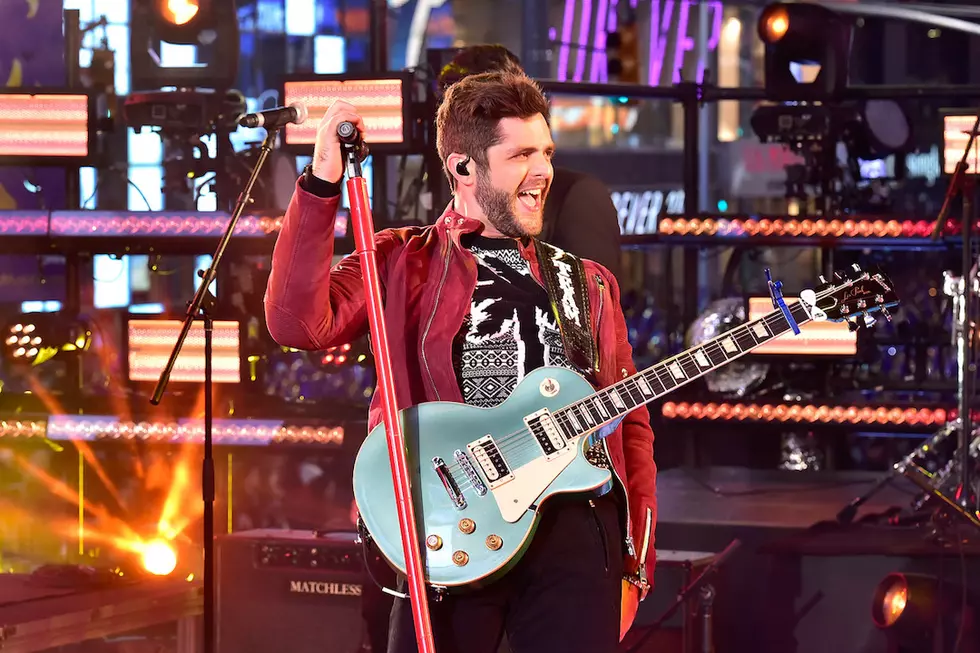 Thomas Rhett's Best Live Shots [PICTURES]
Theo Wargo, Getty Images
Thomas Rhett has shown the country music industry that he has the talent, drive and personality to captivate thousands -- even millions -- of fans. The singer-songwriter has released more than a dozen No. 1 singles since 2012, when he debuted with "Something to Do With My Hands," from his freshman album, It Goes Like This (2013).
In addition to massive album sales and chart-topping tunes, Rhett's demonstrated an extraordinary talent for songwriting: "Die a Happy Man," from his sophomore album, Tangled Up (2015), nabbed him a Grammy Awards nomination, Single of the Year at the 2016 CMA Awards and Song of the Year at the 2017 ACM Awards. And when he won Male Vocalist of the Year at the 2017 ACMs, perhaps no one was more shocked than Rhett himself.
Throughout his relatively short country music career, Rhett has toured with artists such as Lady Antebellum, Florida Georgia Line, Miranda Lambert, Jason Aldean and more. He spent 2017 on his very first headlining trek, the Home Team Tour, and in 2021, he's embarking on his fourth tour as a headliner. The Center Point Road Tour begins on Friday night (Aug. 13).
Click the photo gallery below to see the best live shots of Rhett:
WATCH: Unforgettable Thomas Rhett Moments