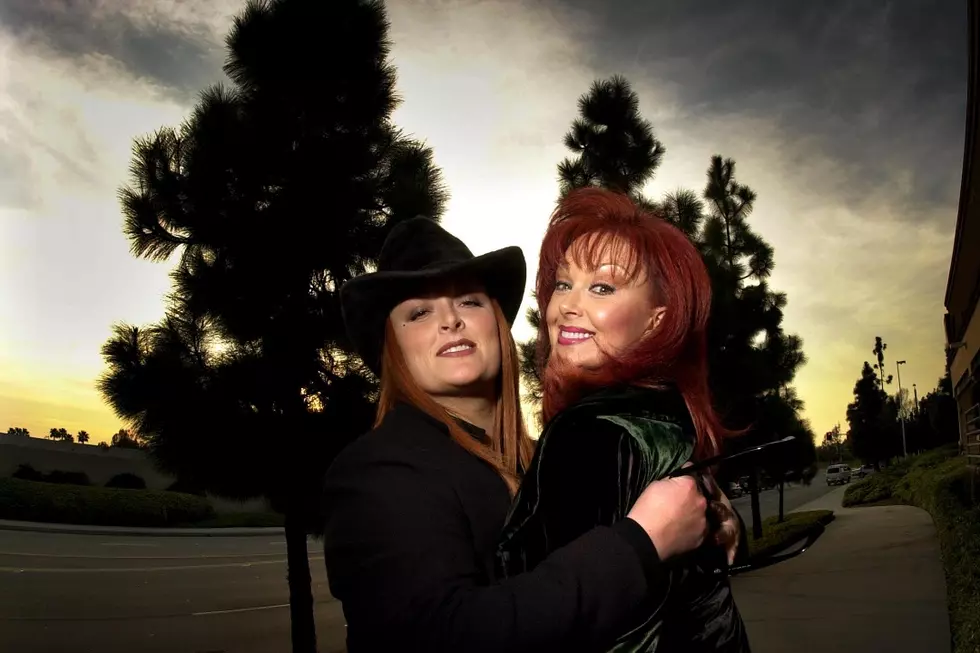 39 Years Ago: The Judds Earn First Billboard No. 1 With 'Mama He's Crazy'
David McNew, Hulton Archive / Getty Images
Thirty-nine years ago today, on Aug. 4, 1984, the Judds earned their first No. 1 hit with "Mama He's Crazy." The song was the second single from their freshman EP, Wynonna & Naomi.
The Judds, made up of mother Naomi Judd and daughter Wynonna Judd, had previously landed in the Top 20 with their debut single, "Had a Dream (for the Heart)," but it was "Mama He's Crazy," which was written by Kenny O'Dell, that became the first of more than a dozen chart-topping singles for the two women. Brent Maher produced the Judds' first project, which he says was focused largely around "Mama He's Crazy."
"We probably worked together for about nine months, just tossing ideas around," Maher tells Songwriter Universe. "We came up with two songs that really defined the initial boundaries of the Judds. The first song was "Mama He's Crazy," which was your traditional, great country song, a mid-tempo ballad. Then there was "Had a Dream," which was a bluesy/country/rock song that defined the funky side of the Judds."
The sudden success was a lot for 18-year-old Wynonna Judd, who admits it might have been to her detriment.
"It was wild," she tells Larry King. "It was staying in Caesar's Palace in Las Vegas, ordering room service at midnight, thinking I was on the path of Elvis — you know, rich and famous, stuff happening everywhere around me — trying to live up to the expectations of a parent."
"Mama He's Crazy" helped the Judds earn an ACM Awards trophy for Top Vocal Duo, as well as a Grammy Award for Best Country Performance By a Duo or Group With Vocal. The mother-daughter duo also included the song on their debut full-length album, Why Not Me, as well as on several of their compilation albums, including Greatest Hits in 1988, The Judds Collection: 1983-1990, The Essential Judds in 1995 and The Judds Reunion: Live in 2000.
This story was originally written by Gayle Thompson, and revised by Annie Zaleski.
LOOK: Country Artists With Their Moms