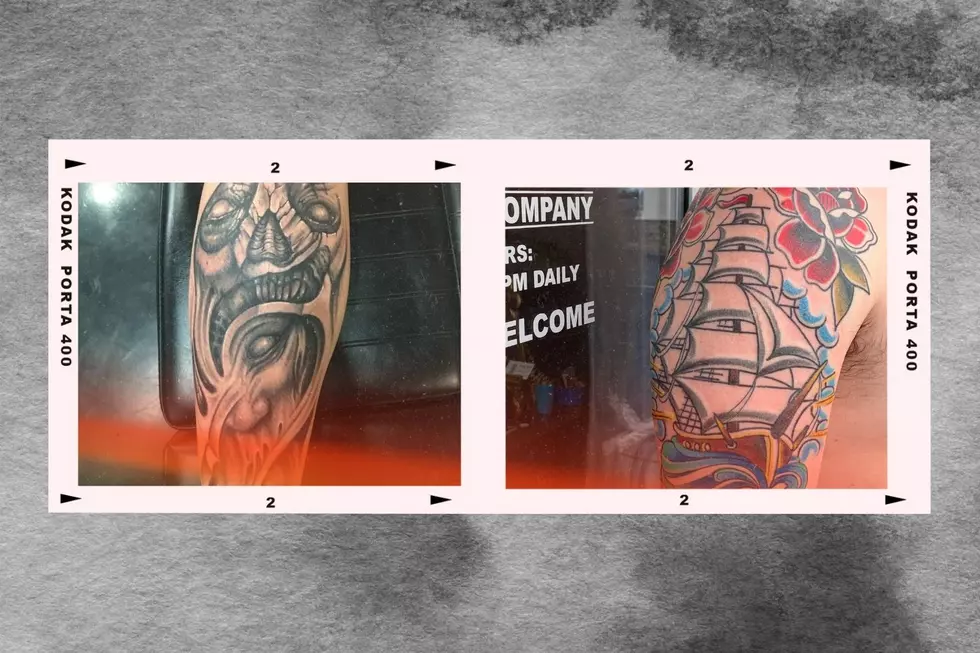 Where Can You Get a Quality New Tattoo in the Tri-Cities?
Pete Christensen, Canva
The first tattoo is always the hardest. Picking the design, choosing the location for the tattoo, and most importantly, picking an artist. Like all trades, not all tattoo artists are created equal. Since a tattoo is permanent, it's important to be firm in your decision-making and not cut any corners. I'm a big fan of tattoos, with nearly 20 of them myself. I'll be the first to tell you to not go the cheap route. If you have to save up your money, do it. It's better than getting a cover-up.
Here are my favorite tattoo artists in Tri-Cities.
I got my first tattoo in 2014 and I was terrified. Nobody else in my family had tattoos and I was fearful that I would be making a mistake. I can assure you all these years later, one can become several before you realize it. I have zero regrets.
Ed Tampos was the first artist I worked with. Ed is very old school, specializing in "Sailor Jerry" traditional tattoos. He's also a great person to talk to while he's working because he has a book's worth of incredible stories. I have seen Ed four times, including a visit to the Three Rivers Tattoo Convention, where he tattooed this sparrow on me that he would later tattoo a baby name in, as part of a gender reveal that we broadcasted live on social media.
The next artist I started working with was Tim Flanagan, owner of Dark Zero Tattoo in Kennewick. I have such trust in Tim that I let him free-hand a tattoo of his own design on my calf for a time-lapse video. I still get compliments whenever I go out in public on the several tattoos he's done on me. His work can rival any of the biggest names in the industry.
Dayton Sawyer is the owner of FTA Tattoo Company in Richland and he employs his own neo-traditional style that incorporated elements of classic tattoos with a modern twist and bold colors. He did this incredible half-sleeve on my arm.
I started working with Ashley Flanagan this year and already have three tattoos from her. Ashley is Tim's wife and co-owner of Dark Zero Tattoo and an incredible artist in her own right. Her style is very versatile and when she tattooed behind my ear, I barely felt it. I'd say it was the least painful session I've ever had.
If you're a fan of tattoos like me, I'd love to see your collection. Shoot me a picture on our app!
Rock + Metal Musicians Who Are Also Tattoo Artists
It's no secret that rock and metal tend to go hand-in-hand with tattoos. But not all ink-obsessed rockers are content to stay on the receiving end of the needle; many become tattoo artists themselves. Here are just some of the rock and metal musicians who double as tattoo artists.