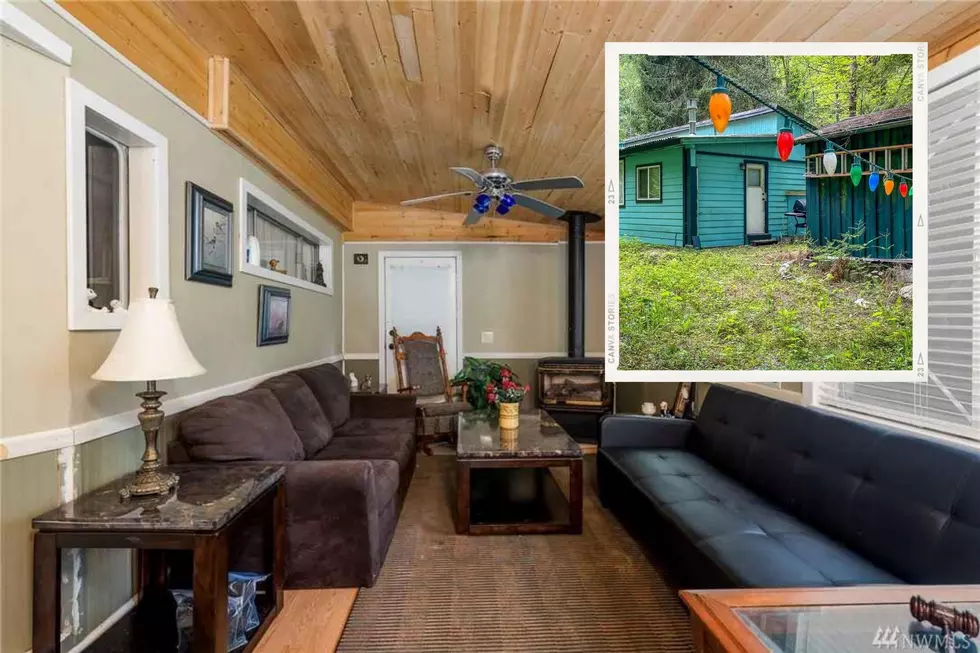 Love the Outdoors? Washington Vacation Homes are Dirt Cheap
Canva, Jeff Duncan (RE/MAX Whatcom County - Lakeway)
One of Washington's most unique traits is all of its volcanoes in the Cascade Mountains. People love traveling to Mt. Rainier, Mt. St. Helens, Mt. Adams, and Mt. Baker.
Looking for a cheap vacation home in Washington?
This updated camper in Paradise Lakes Country Club near Sumas, Washington is one of multiple new listings in its area.
This camper in Sumas is listed for $55,000.
It features many accommodations like a stove for heating and a shed for storing your playthings.
The camper is near Mt. Baker.
While you can't live in it permanently, you can stay there up to 120 days a year. People that are retired or semi-retired would love having this for a vacation home.
It's been listed for close to a year.
If you're the type of person to go out of town multiple times a month, you'd end up saving money in the end by owning your own vacation property. Unplug for the weekend and become one with the natural beauty of western Washington.
Let's take a tour.
Got $55K? You Can Buy a Vacation Camper in Sumas, Washington
If you're a skier, this lovely revamped camper near Mt. Baker at Paradise Lakes Country Club in Sumas, Washington is a perfect vacation home.
Seattle's Most Luxurious Mansion is Actually Russell Wilson's
After being traded to the Denver Broncos, former Seattle Seahawks quarterback Russell Wilson has listed his Bellevue home for $36 million. The 11,000-square-foot property features a theater, gym, recording studio, dance studio, and a private dock with a view of Seattle.