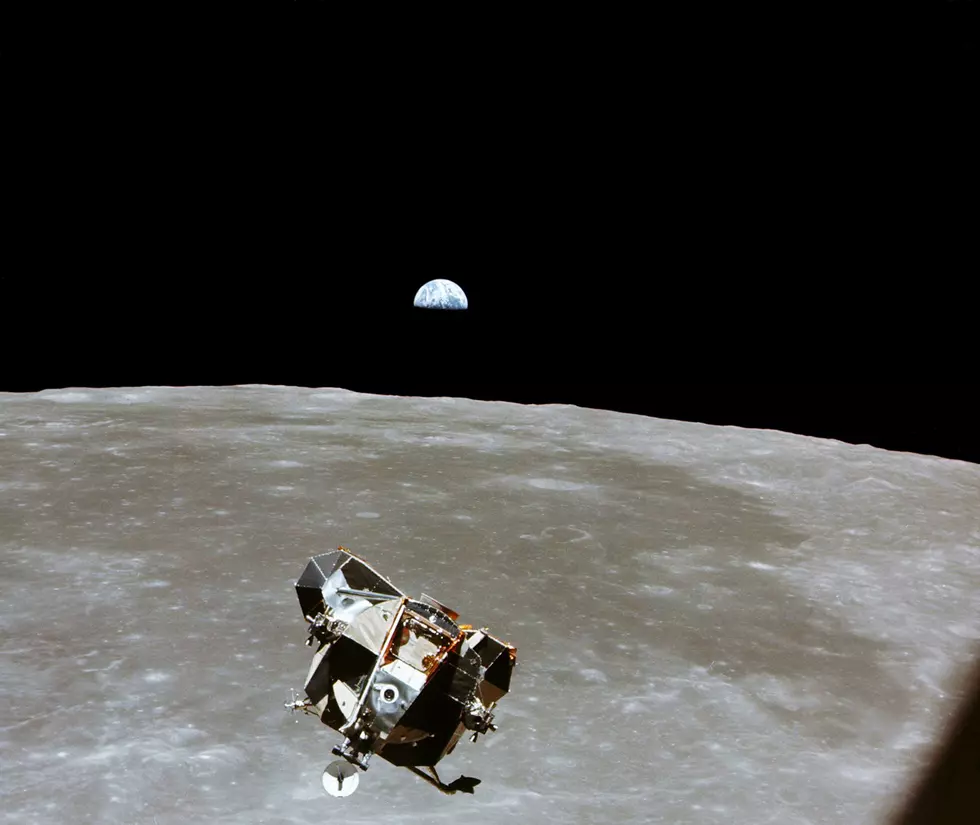 Space History Coming To The Great Northwest
Space, the Final Frontier:
The Apollo 11 capsule is going on a road trip. USA Today says the spacecraft that carried the first men to the moon in 1969 is going on a two-year, national tour called "Destination Moon: The Apollo 11 Mission," celebrating the 50th anniversary of the historic voyage. The command module Columbia has been on display at the National Air and Space Museum for the last 40 years and was the main living area for the three-man crew. Astronauts MICHAEL COLLINS, BUZZ ALDRIN and NEIL ARMSTRONG traveled nearly a million miles to the moon and back. It's the only part of the spacecraft that returned to Earth.
USA Today says the command module will travel to museums in Houston, St. Louis, Pittsburgh and Seattle, along with 20 other objects from the Apollo 11 mission. that includes gloves and a visor Aldrin wore on the moon, a star chart used on board the lunar module and a "rock box" that brought back the first samples from the moon's surface.
...And in case you're wondering, the spacecraft will not travel by rocket -- it's getting shipped via another all-American innovation... FedEx.
We will have to wait until March of 2019, but in the space-time continuum, that's hardly an extended period. We will remain patient.