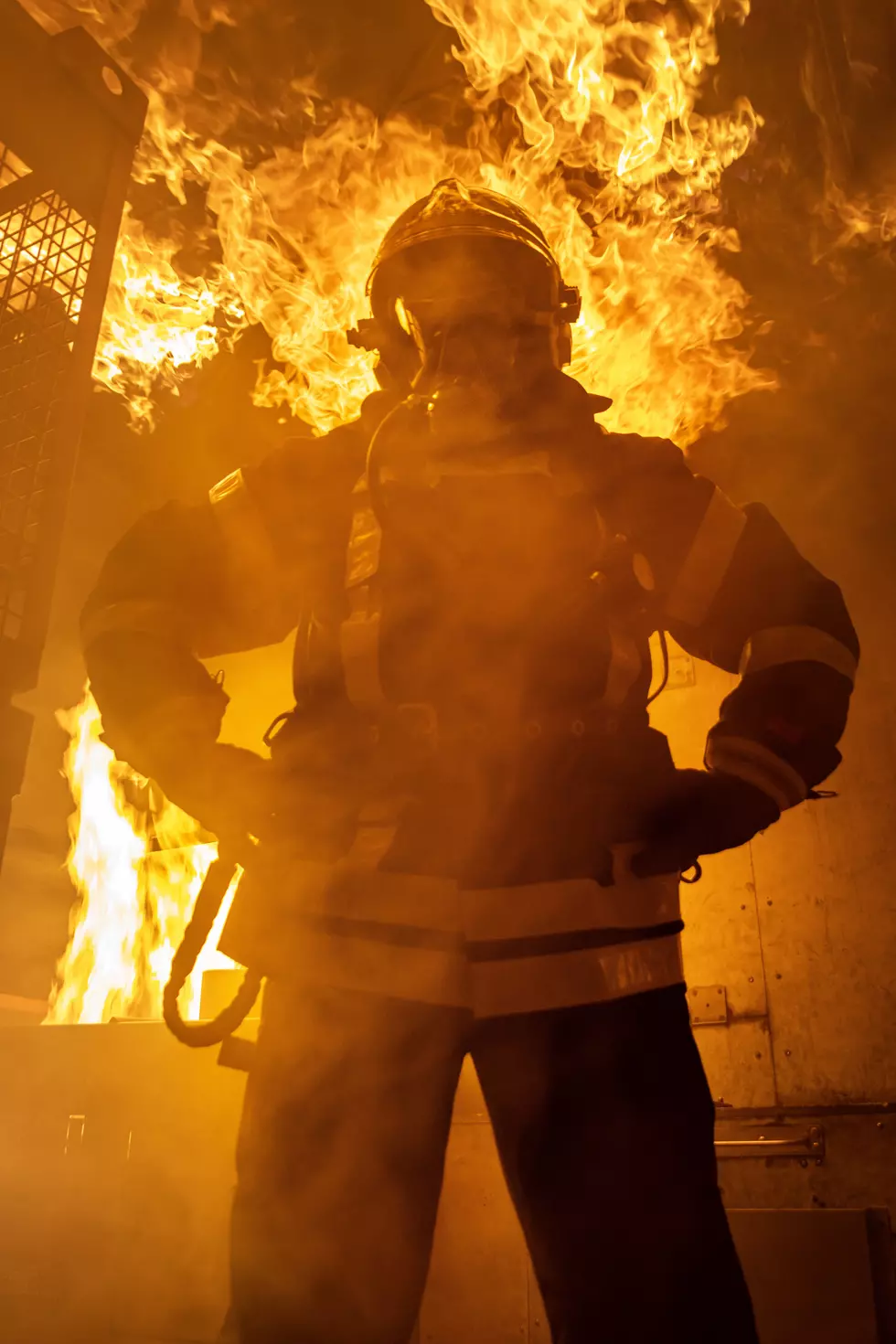 Smokin' Hot Firefighter Wanted For Thank You Date, Maybe Love
Photo by Tobias Rehbein on Unsplash
The following story is based on true events, and you can help write the ending.
The woman, we'll call her "Scarlett,"  had no idea she'd meet the fireman of her dreams on the morning of May 3rd. If she had, she might have lit the match on her Seattle apartment herself, instead of waking up to smoke, flames, and sirens. After all, the destruction of ones home is a small price to pay for love. She may also have showered and put on her best make-up.
The firefighter, so tall, strong and beautiful, was like a vision out of a movie; Scarlett could imagine his uniform torn off and thrown to the floor, his chest glistening with sweat, his brunette hair blowing in the ember-filled air.
She was so taken with him that she almost forgot about the horrible pain she was in. He picked her up with his strong, sturdy, forklift-like arms and helped place her in the cold, hard, sterile ambulance. It wasn't the most romantic place to make love, but she could make it work.
Instead, the ambulance doors swung shut and she could see her hero's face get smaller-and-smaller as she was driven away. Would she ever see him again? Would she be able to thank her rescuer with a coffee date? Would he let her ride in the cherry red fire engine? Climb the ladder? Hold the hose?
Is love in the cards for these two?
That's where you come in. This story is based on a missed connection personal ad we found on Craigslist. Clearly, I took a lot of liberties with the details of the story, but that doesn't change the mission: a rescued woman needs our help to find the hot firefighter she deserves!
Can you help her find her mystery man? Direct him to the message she posted.
These Magical Treehouses in Washington Are the Perfect Romantic Getaway
If you're looking to unplug and get away from it all, these beautiful treehouses near Seattle will do the trick. These are just a few of the treehouses you can book at
Treehouse Point
10 Impressively Romantic Idaho Hotels Perfect for a Couples Retreat
Whether it's a trip for Valentine's Day or another special anniversary later this year, these are 10 Idaho hotels that received glowing TripAdvisor reviews for being a romantic getaway for couples who need to unwind.