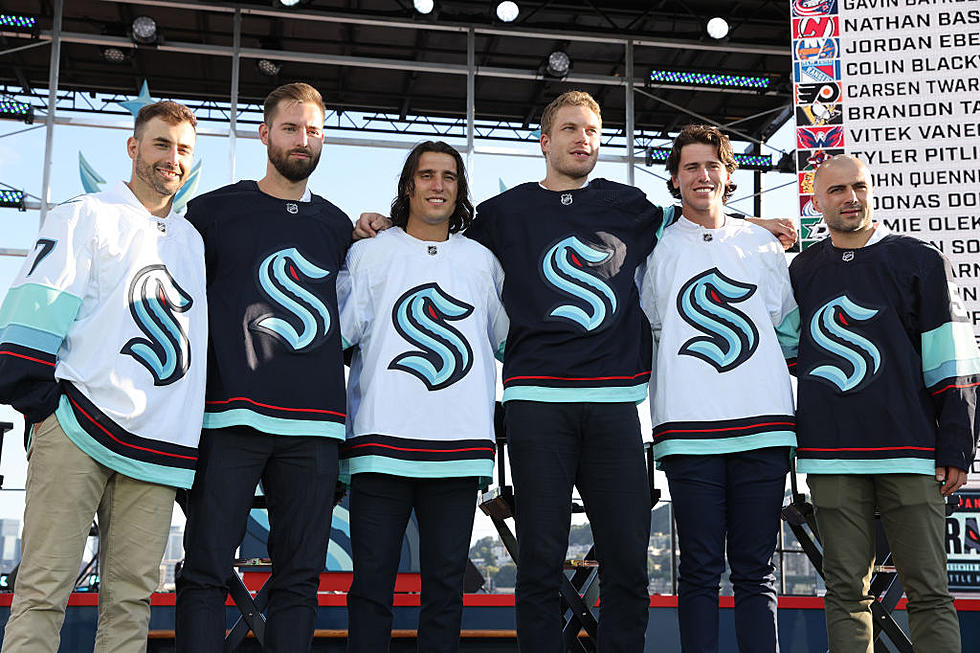 Seattle Kraken Game Tickets on Sale Today to General Public
Getty Images
While season tickets sold out in mere minutes nearly two years ago, the Seattle Kraken have released some single-game stubs that are on sale to the general public as of today.
Here's how to go about getting some.

First off, if you weren't able to get down a deposit for season tickets back in 2019, your odds of getting tickets to see the Kraken in their inaugural season are already on, well... thin ice.
How do I get Seattle Kraken tickets if I am not a season ticket holder?
Last week, the club put some remaining single-game tickets on sale for those that had joined, what they call, their "High Tide" waiting list. That list also cost money to join but puts one at the front of the line for future season tickets.
For the rest of us, the only way to get tickets without going to third party brokers and resellers is to become a "verified" fan through the Kraken's ticketing partner -- the dreaded TicketMaster.
It takes but a minute to become verified and you will get a code sent to your mobile device that will allow you to purchase tickets to a game, where available. Brace yourself, however. If you thought Seahawks ticket prices were outrageous, wait until you see what seats at Climate Pledge Arena are going for! Personally, I was lucky enough to score four seats together in the nosebleed section against the Buffalo Sabres and also four stubs to see the Kraken in the preseason against the Vancouver Canucks at the Spokane Ice Arena.
Good luck and go Kraken!
15 Athletes Who Came from Eastern Washington & Eastern Oregon
15 Athletes Who Came from Eastern Washington & Eastern Oregon
ALSO: Former Minnesota Twins All-Star's Home for Sale - Complete With Brewery