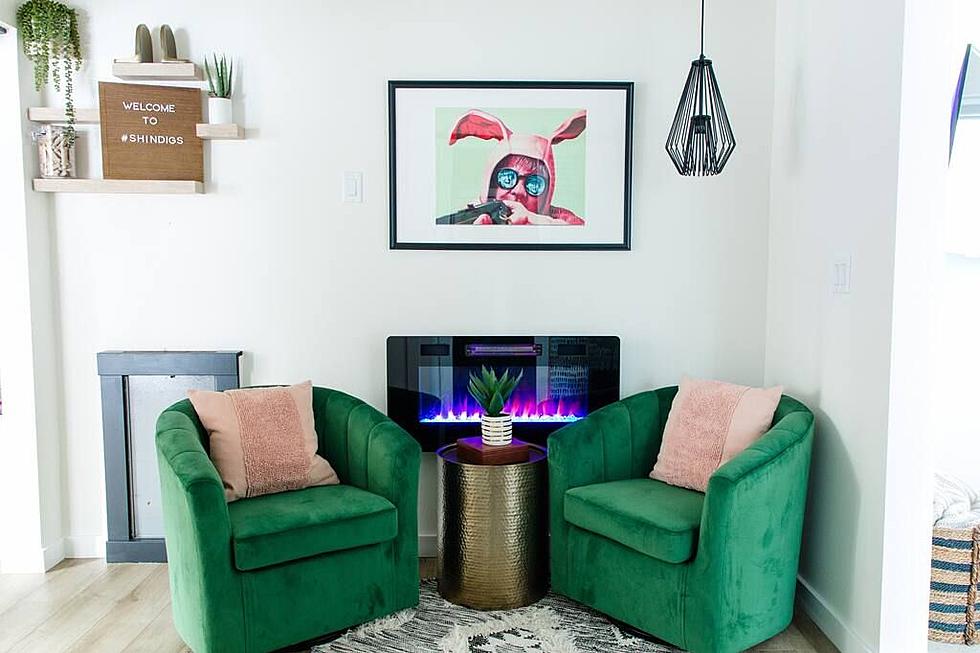 Cle Elum Surprising Nod to The Movies Vacation Rental Is Spectacular Getaway
photo credit: emilykeeney
If you are a movie buff, you are going to love this Cle Elum area vacation rental.
If you like a little funky in your life, you'll love this unique tiny house that's available to rent near Roslyn Washington.

If you've been thinking about a getaway, why not check out this one-of-a-kind vacation rental near Cle Elum off I-90 in Washington State.
I love the vibe of the whole house as it features some pretty amazing artwork that centers around some of your favorite movies. The best part is the shower is tiled with some amazing artwork.
According to the listing on hostfully.com, here are the amenities of the property:
DIgs Co. proudly presents this 550 square foot tiny cabin as a cozy dream for the nature lover, adventurer, pop culture aficionado, and your furry friend!
What once was a log-sided garage, is now a fully remodeled modern and funky tiny home featuring a birds nest loft net, roll-up garage door, electric fireplace, and hot tub.
The custom staircase leads up to the small sleeping quarters with open concept mirrored queen beds. Tiny home living at its funkiest!
I think it's time to take a peek inside this really cool vacation rental, let's go...
Peek Inside This Amazing Cle Elum "Nod To Movies" Vacation Rental
If you love movies, take a peek inside this amazing Cle Elum vacation rental that lives up to the hype.
Here's a little more information about the property:
Shin Digs is located in the Sun Country Highlands neighborhood in Cle Elum. A quick drive off Golf Course Road exit from I-90 make it an ideal location for a breezy weekend getaway. The quiet neighborhood hosts the Sun Country Golf Course and (coming soon!) new clubhouse, RV Park, Yakima River access, and trails. Mountain living can have its fair share of wildlife, so keep your dogs nearby!
If you've been looking for a great adventure, this tiny house might be right up your alley. You can book it and get more details here.
Oregon Stay Off the Grid and High in the Sky
This awesome property is 40 feet up high in beautiful Tiller Oregon. 4 people can stay comfortably and enjoy a hot tub with gorgeous mountain views and lots of nature. The property has a full kitchen, indoor fireplace, and private hot tub. It's the perfect getaway to escape.
Experience this amazing real life bat cave in Leavenworth
Peek Inside This Real Life Bat Cave in Leavenworth, featuring an all-natural rock hot tub with a waterfall.