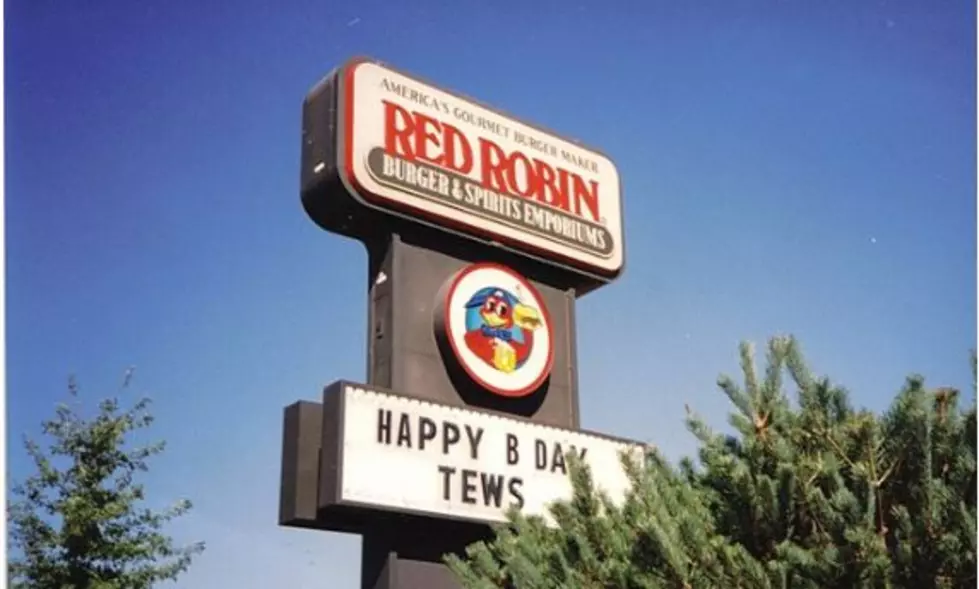 Richland Red Robin Memories being Demolished
Photo Credit: Dave Tews
I was just twenty years old back in 1995 when I moved to Washington and drove through Richland for the first time. I remember seeing Red Robin, it was all lit up and alive with the hustle and bustle of life. Kids, after that softball game, soccer moms, reminiscing about their daughters' first goal, teenagers nervous on their first date, businessmen sipping a cold beer after a long day, a mixing pot of everything I wanted to be part of. I remember saying "this is where I am going to work!"
I started as a hostess, greeting and seating guests as they gathered at the Richland Red Robin. It was the place to be and I was excited to be part of it! It was a fun job but it was the people for me! The group of people would soon become my family, in a state where I knew nobody. I have had many jobs since working there, but never have I experienced an atmosphere quite like I had at Red Robin. I went from being a shy little hostess to an obnoxious waitress and eventually the waitstaff manager. It was a sad day when I learned that Red Robin in Richland would be closing their doors permanently. It was all I knew and I would soon be left to just my memories.
The laughter, the parties, the friendships, the tears, and the hard work that went on behind those doors will be with me forever. I always thought we could have had our own reality show!
Red Robin will always be known as "The Dirty Bird" to any employee who ever worked there. Some of my favorite memories are those of the new hires, they had it the worst! Once I sent a new cook next door, to Sterlings, to buy a jug of "fryer coolant."  I gave him twenty bucks and watched as he went across the street to ask their manager for some fryer coolant. Watching him walk back, with his head hung low, realizing he had been pranked was hilarious at the time. However, he kept my twenty bucks and the Sterlings manager was less than impressed, he called to express just that (he had the hostess who took the call in tears)!
So many memories and friendships were made in that building and now that building is scheduled to be torn down. An end of an era. They have started the demolition of the building, which will take a few months to make way for a Panda Express, scheduled to be built later in 2023. For more details on City plans you can click HERE. For those of you who had the privilege of working at the Dirty Bird, I hope you will forever remember the bacon stretcher and the fudge strainer were always stored in the basement!
5 Weirdly Named and Strangely Famous Small Towns in Washington
Most towns and cities in Washington are named after Native American tribes. Others are named after families or local monuments. Here are five small Washington towns with strange or interesting names and the history behind them. These include the birthplace of United Airlines, murder, mystery, and just plain fun.