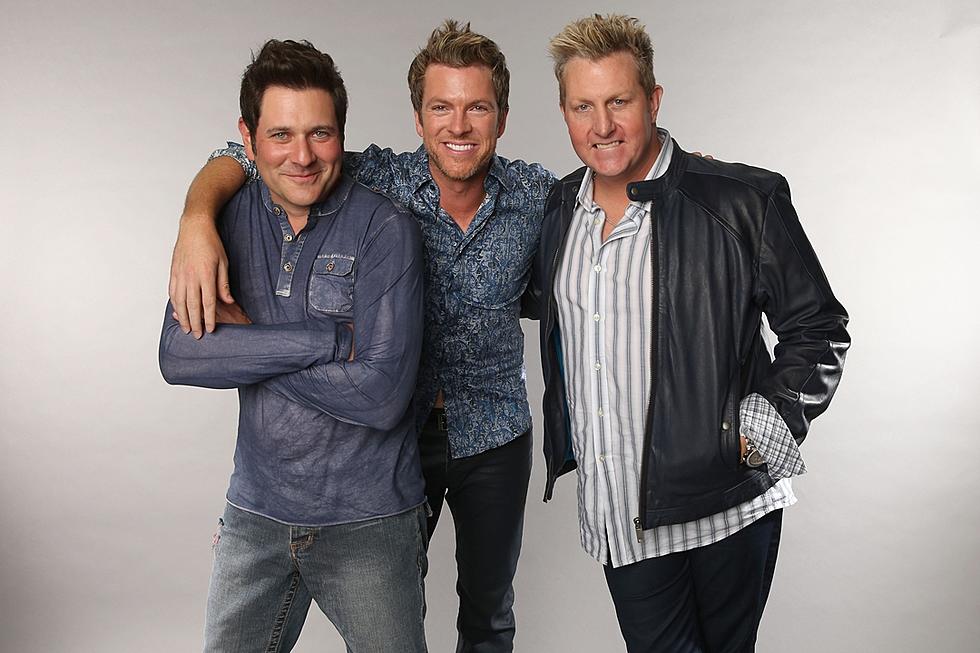 Rascal Flatts Join 'Good Morning America' for Day of Giving Harvey Telethon
Christopher Polk, Getty Images
Rascal Flatts are among the many celebrities from across the entertainment world who are joining together on Thursday (Aug. 31) for a special Good Morning America to help raise funds for Disney's Day of Giving, whose proceeds will go to Hurricane Harvey relief.
According to ABC, Rascal Flatts are in the studio alongside celebrities including Alex Rodriguez, Tony Danza, Kevin Jonas and more, answering phone calls from viewers as part of a telethon to support the initiative, which has raised more than $1.5 million in total so far.
Rascal Flatts are also performing "I Won't Let Go" on the broadcast in tribute to the victims of Hurricane Harvey.
They teased the appearance in a tweet on Wednesday night, writing, "Honored to spend the morning at @GMA and perform during their @Disney #DayOfGiving. Y'all tune in tomorrow morning!"
Country Singers Respond to Hurricane Harvey
Disney is the parent company of ABC News, and it's hosting the Day of Giving across ABC, Freeform, Radio Disney and all of its other digital and social platforms. One hundred percent of the money raised during the Day of Giving will go to the American Red Cross to aid in Hurricane Harvey recovery efforts.
"Our hearts go out to everyone in the devastating path of this historic storm," says Disney Charman and CEO Robert A. Iger in a statement (quote via WBAY). "It's hard to fully appreciate the impact, in part because it isn't over yet. But we know thousands of people have lost everything and now face the daunting challenge of putting their lives and communities back together, and we're using our unique resources and reach to help those in need."
ABC reports that the death toll from Hurricane Harvey is at least 31, with more rains and flooding to come in the heardest-hit regions of Texas. Houston and its immediate environs have been especially hard hit.
To donate to Disney's Day of Giving, call 1-855-999-GIVE, donate at www.RedCross.org/ABC or text "HARVEY" to 90999 to donate $10.
Taste of Country has created a portal with links to fundraisers started by country musicians, as well as links to the American Red Cross and Salvation Army.
Country Singers Send Thoughts and Prayers to Texas
We Promise You've Never Seen a Cover Quite Like This!