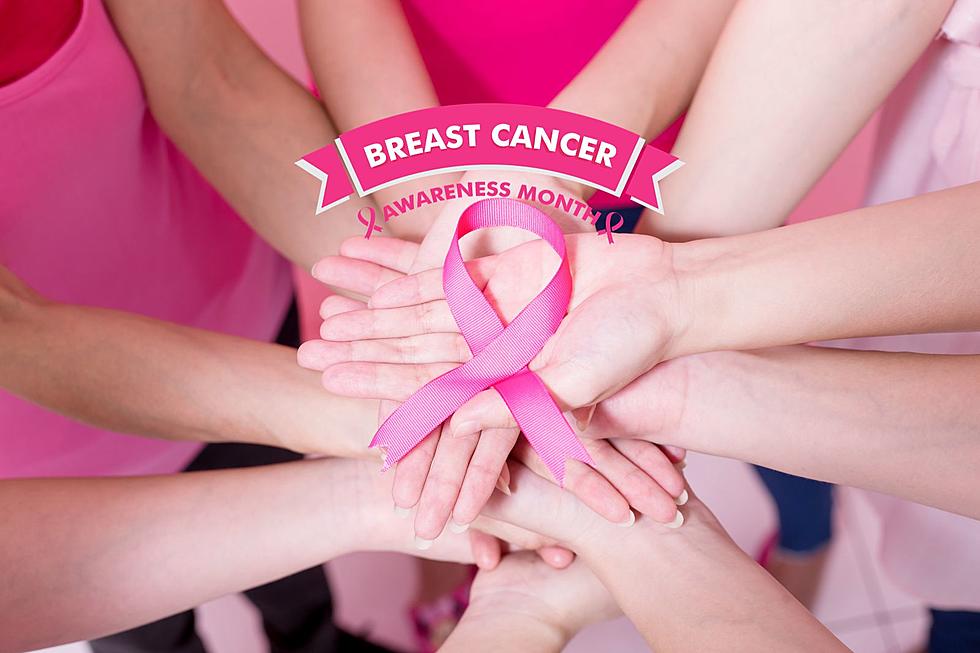 Raising Awareness: Breast Cancer Early Detection Saves Lives
Canva-Getty
October is National Breast Cancer Awareness Month and across the Country women and men wear pink ribbons to highlight the impact this disease has on women of all ages. Awareness is just the first step. Learning about the disease, getting involved, knowing the signs, early detection, and raising money for research are all part of the 31 days of October.
Thousands of women are diagnosed with breast cancer each year
According to Nationalbreastcancer.org, 1 in 8 women are diagnosed with breast cancer in their lifetime. And, the numbers are staggering with nearly 300,000 women and 3000 men expected to be diagnosed with breast cancer this year. We can all think of at least one person we know who has suffered from breast cancer. And, yes, someone close to us may have even died. That's why early detection is so important.
There are millions of breast cancer survivors in the United States
If caught in the early stage the survival recovery rate is 99%. Treatment therapies and early detection methods have advanced in the past decade, saving millions of lives and giving hope to those diagnosed.
Self-examination and education are key to early detection of breast cancer
Women have a 12.5% chance of getting breast cancer during their lifetime and that's why knowing the signs and being educated about the disease is so important. This is your time and your life, so be proactive and learn how to give yourself an exam and schedule an annual mammogram to look for micro-cancer growth that can be detected with today's technology which gives you a nearly 100% treatable and curable diagnosis.
10 Things Food Banks in Tri-Cities Need, But Won't Ask For
It's hard to ask for help, even if you're the one who's doing the helping. Food banks are an integral part of our community; taking care of all kinds of people, not just the homeless. Struggling mothers, people who've lost their jobs, families in uncertainty. These are donations that will go a long way even if the food banks haven't asked for them.
Gallery Credit: Woody