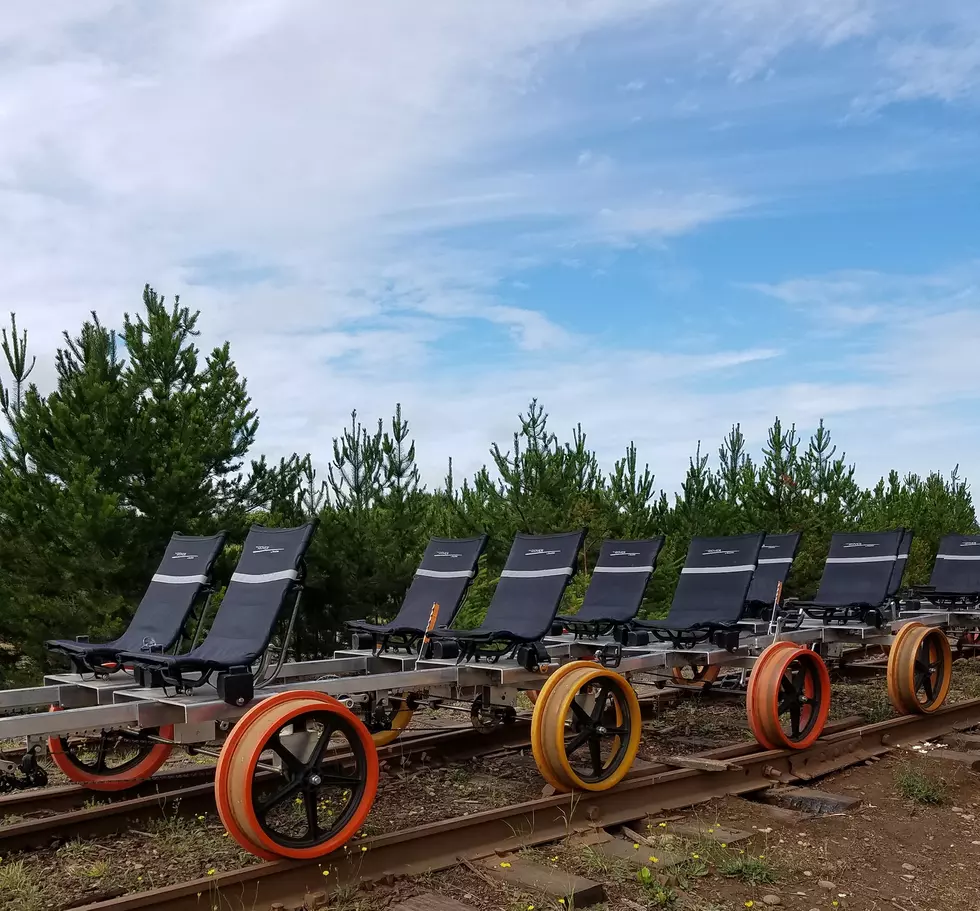 Unique Rail Biking in Washington State Gives You Quite the Outdoor Adventure
facebook/vance creek railriders
Pedaling A Rail Rider Is A Truly Unique Washington State Experience
If you've been looking for a truly unique Pacific Northwest adventure, I think we've found a good one for you.

The Round Trip Can Take Up To Two Hours With Tons Of Sights In Between
My wife and I always try to do a unique experience once a year and I think I've found a really cool adventure worth checking out.
My friends Phyllis and Nicole were recently at a place called Vance Creek Railriders.
What's a rail rider you might be asking yourself right now?
A rail rider is a pedal 4-seated quadricycle. You and your friends and family can pile in and pedal themselves through some amazing Washington backcountry.
Vance Creek Railriders is located in Shelton Washington and you could find yourself pedaling for fun on their private 80 miles of railroad track
Vance Creek Railriders score a perfect 5 out of 5 on their Facebook page reviews and the photos on their Facebook page look amazing.
The railroad tracks are part of the Simpson Logging Company which maintained the tracks for many years.
Pedal Assist Is Offered On The 2nd Part Of The Excursion
You'll see a lot of amazing sights as you pedal your way from the camp into Shelton Washington which takes roughly two hours. You'll see lots of sights including a peek at Mt. Rainier in the distance.
My friends Phyllis and Nicole said they had an awesome time. I did a quick search and discovered that Vance Creek Railriders is open for the season through October 2nd, 2022.
Vance Creek Railraiders is located in Shelton Washington and has a website for you to get more information on this fascinating experience.
Brundage Bungalows Is A Perfect Escape From The Tri-Cities
Looking for a great escape, check out Brundage Bungalows near McCall Idaho.
This Washington State Airbnb Is Rated Top 10 Best In America
Check out this amazing Washington State Airbnb that rated #9 on the Top 10 best of America on Airbnb rankings.