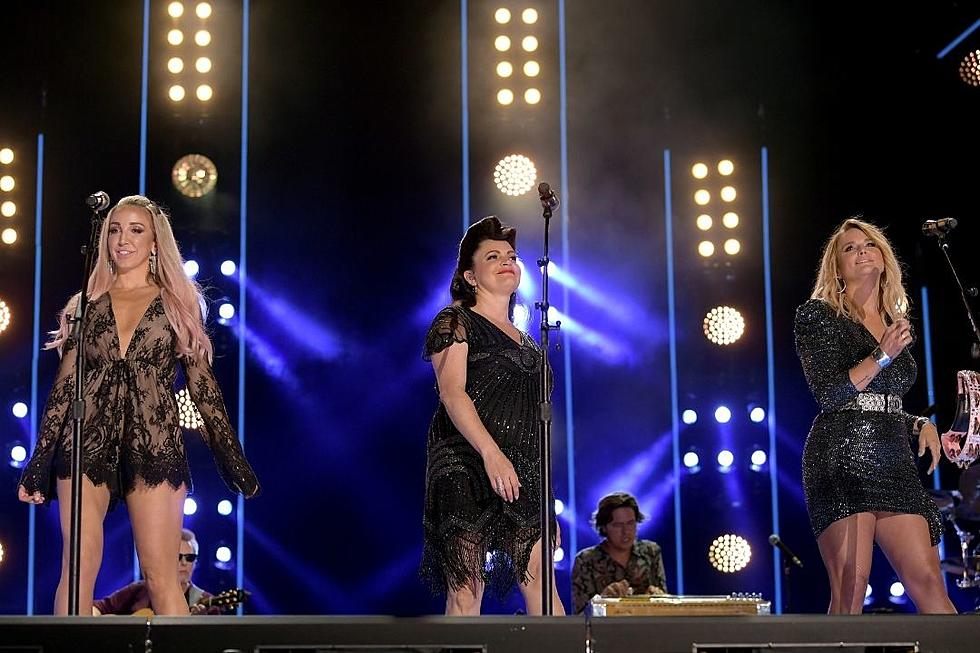 Pistol Annies Get Flirty on New Holiday Song 'Come on Christmas Time' [Listen]
Getty Images
Pistol Annies have returned to the scene in the holiday spirit with their newest album Hell of a Holiday, which includes the playful song "Come on Christmas Time."
The song begins with "Lone Star Annie" Miranda Lambert delivering a flirty first verse: "I've got a crush on Santa / I wanna ride his sleigh / He's got a certain something / I'd kiss him all the way / I wanna make him better / I wanna make him mine / I've gotta crush on Santa / So come on, Christmastime."
"Come On Christmas Time" is a mid-tempo tune with a traditional Christmas sound that, when mixed with the twang the trio is known for, becomes an adult Southern Christmas anthem. It continues with light harmonies and a few more grown-up verses.
"I've got a crush on Santa / I wonder if he knows / I wanna catch him standing / Under the mistletoe," Pistol Annies sing. "I wanna take him dancing / I'm gonna be so nice / I've got a crush on Santa / So come on, Christmastime."
"Come on Christmas Time" is one of 10 original songs and three cover songs — including Merle Haggard's "If We Make It Through December" — on Pistol Annies' Hell of a Holiday album. The year 2021 marks the 10-year anniversary of the group, and while there are no plans yet announced for any live shows, their Christmas album is now available for purchase and streaming.
PICTURES: See Inside Miranda Lambert's Spectacular Nashville Mansion
Miranda Lambert and her husband, Brendan McLoughlin, recently sold their luxurious Nashville mansion, and fans will recognize several of the spaces pictured online from various social media posts. The 5-bedroom, 5.5-bathroom, 5,800-square-foot house is gated and very private, and it sold for $2,595,000.