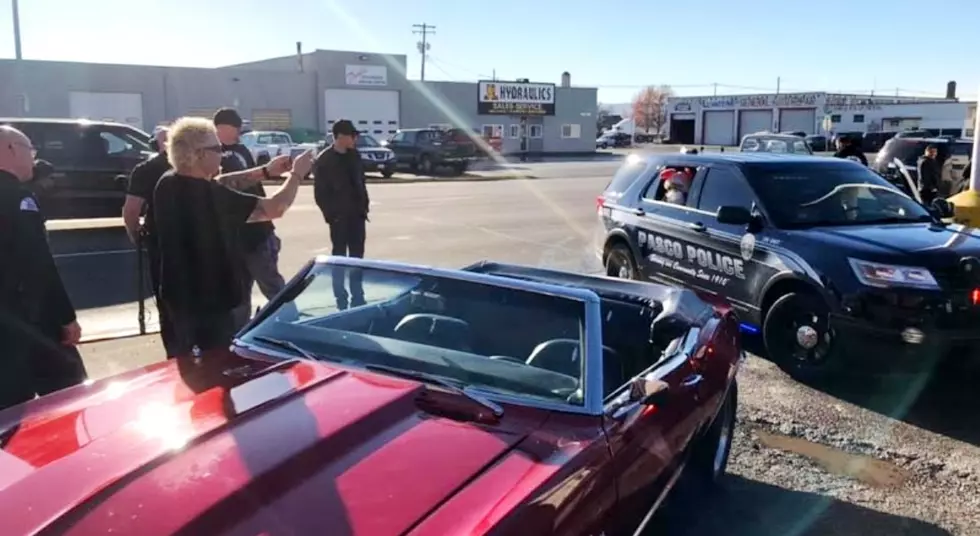 Pasco PD Have 'Bunny' Fun With Guy Fieri on D.D.D. Episode Shoot
Why is that guy in a bunny suit in the back of patrol car? (Pasco PD)
Unless you've been living in a cave, you knew that world famous chef, food critic and TV host Guy Fieri was in the Tri-Cities this week to shoot some episodes for Diners, Drive-Ins and Dives.
He had some fun in Pasco with police, who were helping provide location security. Apparently, according to police, if you're the 'screw-up for the day' on Fieri's crew, you have to put on their bunny suit. For how long, they didn't say.
But police captured this funny photo of "The Bunny Dude" sitting in the back seat of a Pasco Patrol unit, with Fieri directing all the hilarity and mayhem.  He happened to be visiting Vinny's Bakery and Cafe during this portion of his stay.
He also visited Porter's Barbeque, and Frost Me Sweet during his TV shooting visit.