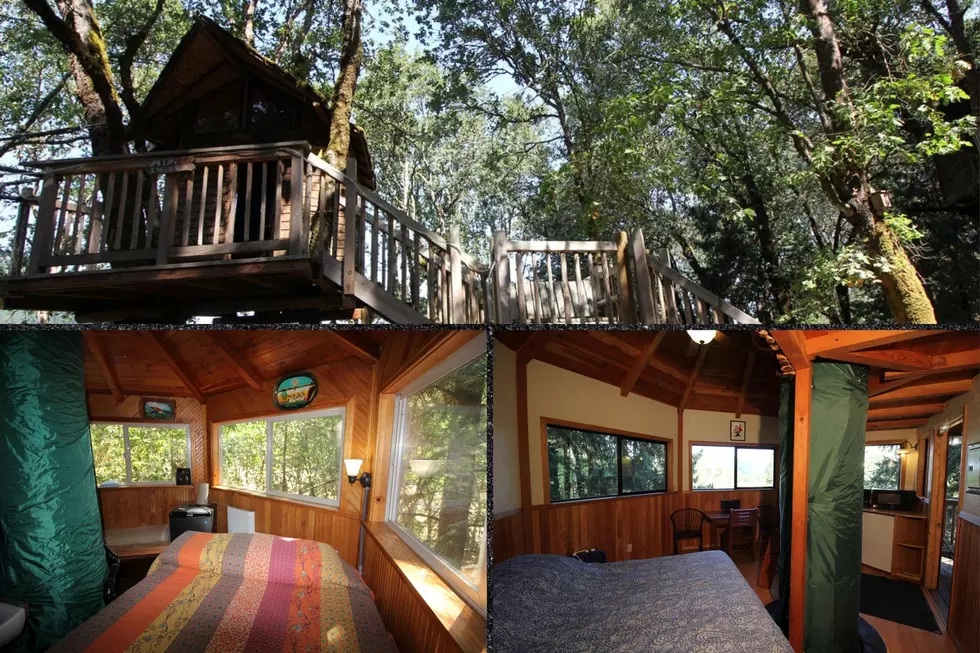 You Can Stay in One of FIFTEEN Treehouses in Cave Junction, Oregon
Out'n'About Treesort, Canva
Like most kids, I dreamed of having a treehouse in my backyard but for whatever reason, it never happened, so I grew up and was no longer fixated on treehouses. As I cruise into my thirties, I am on an exploratory path. I'm learning to love what I love and not to be concerned with others' perceptions of me. I think we all have a mantra that has the same spiritual effect. I am going to be myself and the outside noise doesn't matter.
My wife asked me what I wanted for my birthday. After some careful consideration, I came back with an answer. A lightsaber. I just wanted to tap back into the "childish" things that make me happy. There's no time to be miserable trying to fit into the box other people think I should be in. So, as I am on this path, I look to find experiences that let my soul be happy. Rage rooms make my soul happy, playing with a lightsaber makes my soul happy, and being a kid with my children makes my soul happy. Staying the night in a treehouse would make my soul happy.
Out'n'About Treesort is in Cave Junction, Oregon, a town of fewer than 2,000 people. They have 15 treehouses, which is astonishing enough, but they also have horseback riding, rafting, and other "activitrees" for the whole family to enjoy. When I talked to Jenessa on the phone, she said Out'n'About is not only family-friendly but does everything possible to create an environment where even the adults can be kids again.
If you're a fan of puns, each treehouse is uniquely named, from Majestree to Serendipitree. Each treehouse is also very different from the next, so if you're serious about making a trip, do your homework to ensure you get what you need.
This type of entertainment and lodging is so perfectly Pacific Northwest, it shouldn't come as a surprise that this "treehouse resort" isn't the only one, but this is the only one so far that I've seen offering horseback riding or any activities. Staying in a treehouse for a romantic getaway beats a tired "hotel with a jacuzzi" one-thousand percent of the time, don't you agree?
States with the most registered hunters
Stacker
analyzed data from the U.S. Fish and Wildlife Service to determine which states have the most registered hunters. Read on to see how your state ranks on Stacker's list.